Description
Made from 5 and 4mm laser cut mild steel, Fire-Away is designed to naturally weather and corrode to establish a bronzed outer layer of rust while maintaining structural integrity for a lifetime of outdoor enjoyment.
Material: Laser cut mild steel
Weight: 37.5kg
Packaged size: 35mm x 600mm x 850mm
Assembled Size: 970mm x 970mm x 370mm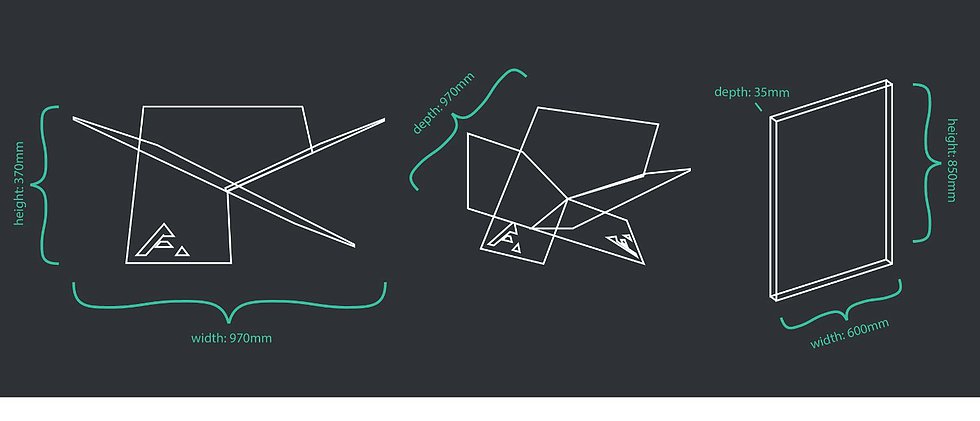 There's a technique to getting the right angle and leverage for your three panels to slot together easily, so take a close look at these instructions to show you how.
If you have just purchased your
Fire-Away fire pit and are putting it together for the first time, prepare to approach it as you would a puzzle. There is a way for all three panles to slot together perfectly, however it may take a few goes to find the perfect angle.
Fire-Away has been designed for strength and longevity and due to its interlocking design, the first fire will settle the panels into place. Therefore the first fit will be tight! and then perfectly stable thereafter.
Assembly instructions: Fire-Away Assemble Instructions

AUSTRALIAN DESIGNED, OWNED & MANUFACTURED FOR ASSURED QUALITY & SERVICE