Bell Tent Details – Breathe Bell Tents Australia
Breathe Bell Tents Australia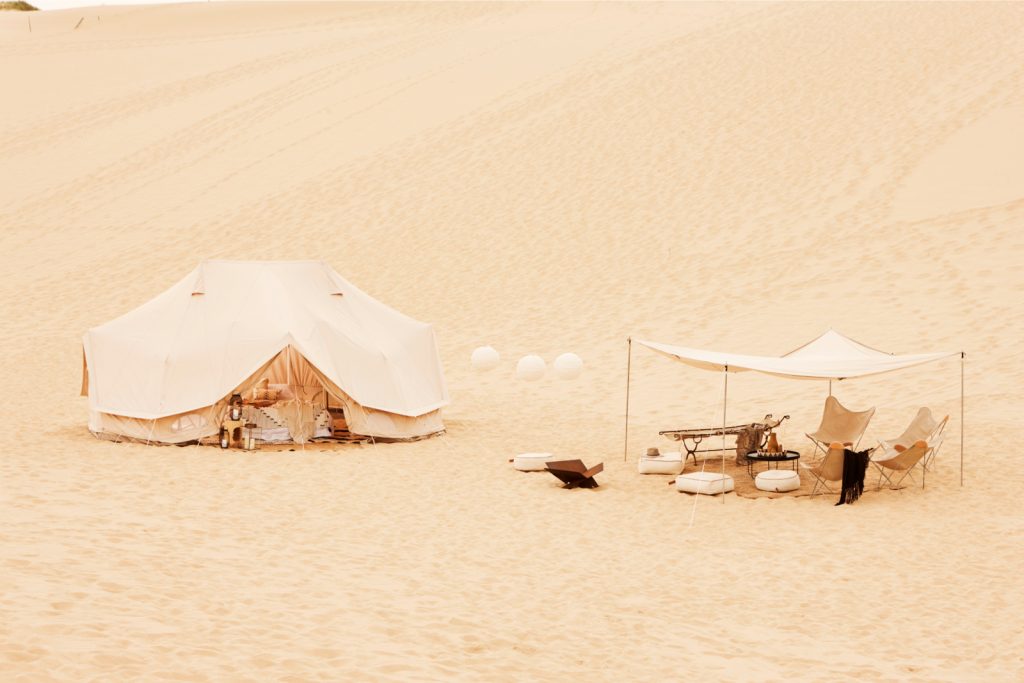 Bell Tent Specialists for the Australian Market
We specialise in the manufacture of canvas bell tents, using the best quality canvas, zips, guys ropes and mosquito mesh. We have tested our products in the harsh Australian climate, they withhold the heaviest of rain, thunder and lightning as well as the harshest of sunshine.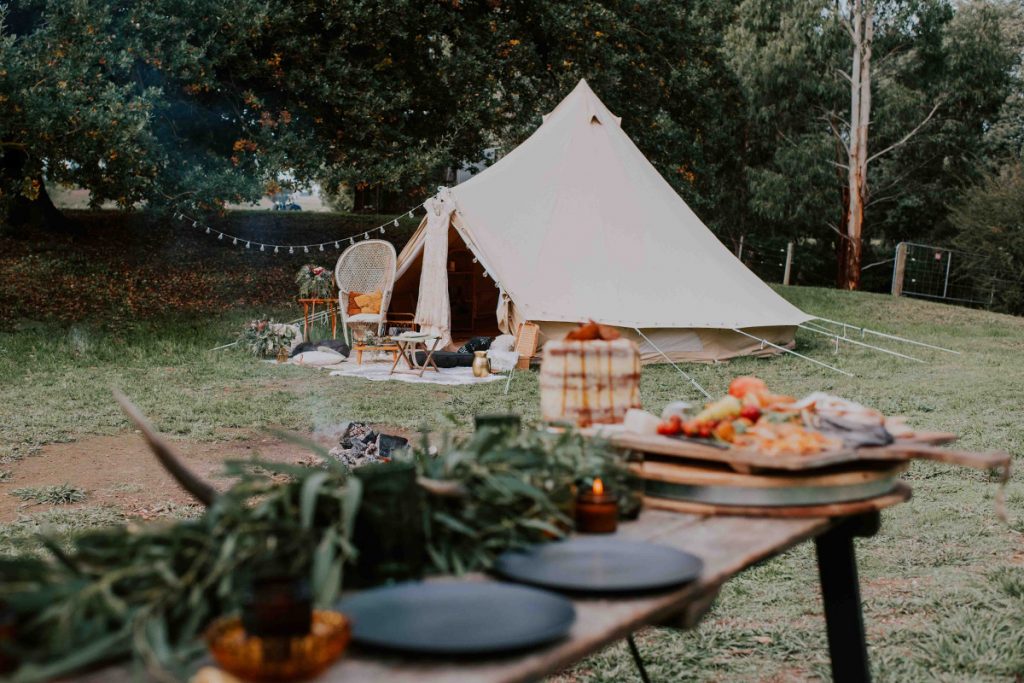 100% Cotton Canvas
Our canvas is exclusively 100% cotton.  Cotton is made from the seed hair of this hardy and drought tolerant plant. Sustainable, renewable, and one of the most biodegradable fabrics on earth.  Our canvas is a soft, natural, earthy beige that glows inside and out with natural or artificial light.
We have an extensive range of thicknesses of canvas, of styles of Bell Tent, from separate ground sheet, to fitted groundsheet and our favourite the zipped groundsheet which allows the walls to rolled up during the heat of the day.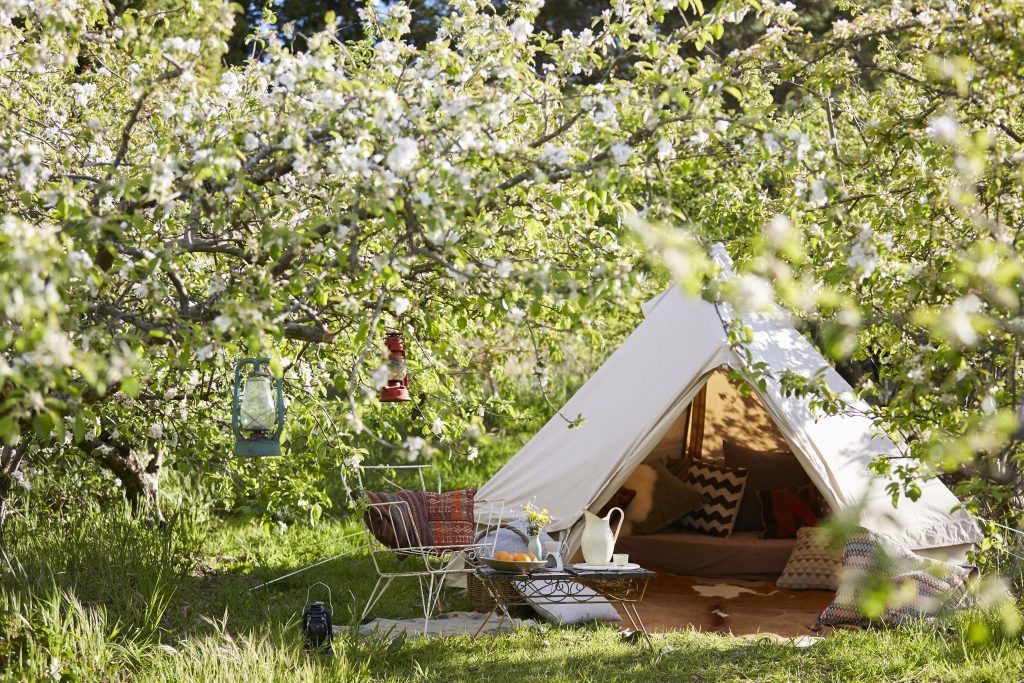 We stock a large range of sizes, 3m, 4m, 4.5m, 5m, 6m diameter as well as the incredible 6m Emperor Twin
We created our signature 5m diameter Mosquito Mesh Bell Tent based on feedback from our customers. It is lightweight, portable, manageable and breathable. The Canvas sides can be rolled up whilst the mosquito mesh walls protect you from rogue snakes and bugs (this has been a big concern of our Australian customers). The zips are heavy duty, the central pole sturdy and strong. It is the ultimate Breathe Bell Tent!
We can recommend the best tent to suit your needs, whether you need it to be lightweight to pack into your canoe or carried into a festival or heavy duty as a semi permanent structure.
Email with your requirements and we will get back to you with our recommendations
We have access to an extensive range of styles and models not listed on the website, including tent stoves and heat proof matting, so just ask and we will see what we can do!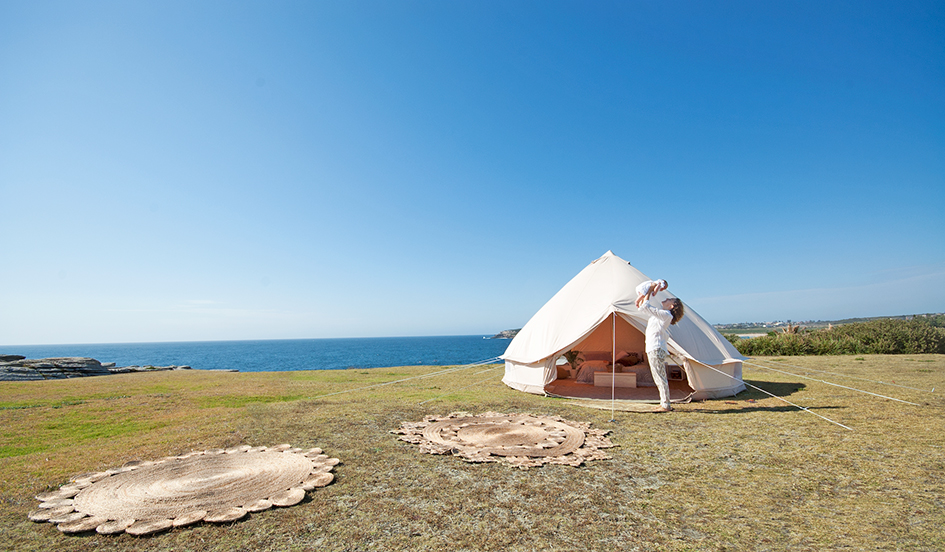 Individual tent specifications can be found under each listing in our online store
"The tent has exceeded my expectations. It has withstood rain, wind, hail, dust and sun. It's cool and breezy in the heat, dry when it's wet and bright at night under the light of a single candle lantern. I have absolutely no qualms about recommending it."
Craig Brown, Australian Bushcraft Magazine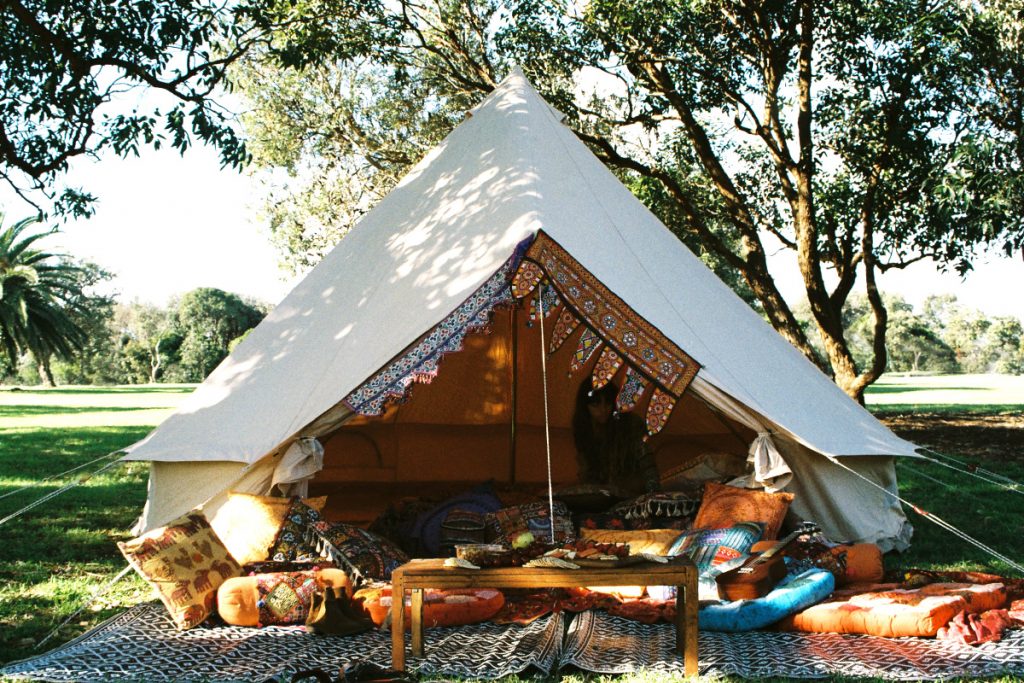 Our Range of Bell Tents Described
Within our range of bell tents we have a range of sizes 3m, 4m, 4.5m, 5m, 6m and 6m diameter Emperor Twin.

Within these sizes there are three different models:
The Ultimate Bell Tent
The Ultimate Bell Tent was the original model that we imported to Australia. This has 320gsm Canvas, 360gsm Canvas, mesh in the windows, vents and door, lighter weight poles, pegs and guy ropes. The canvas sides are attached to the groundsheet with a zip allowing the sides to be rolled up during the heat of the day. This is a lighter weight, easily transportable version and ideal for casual camping.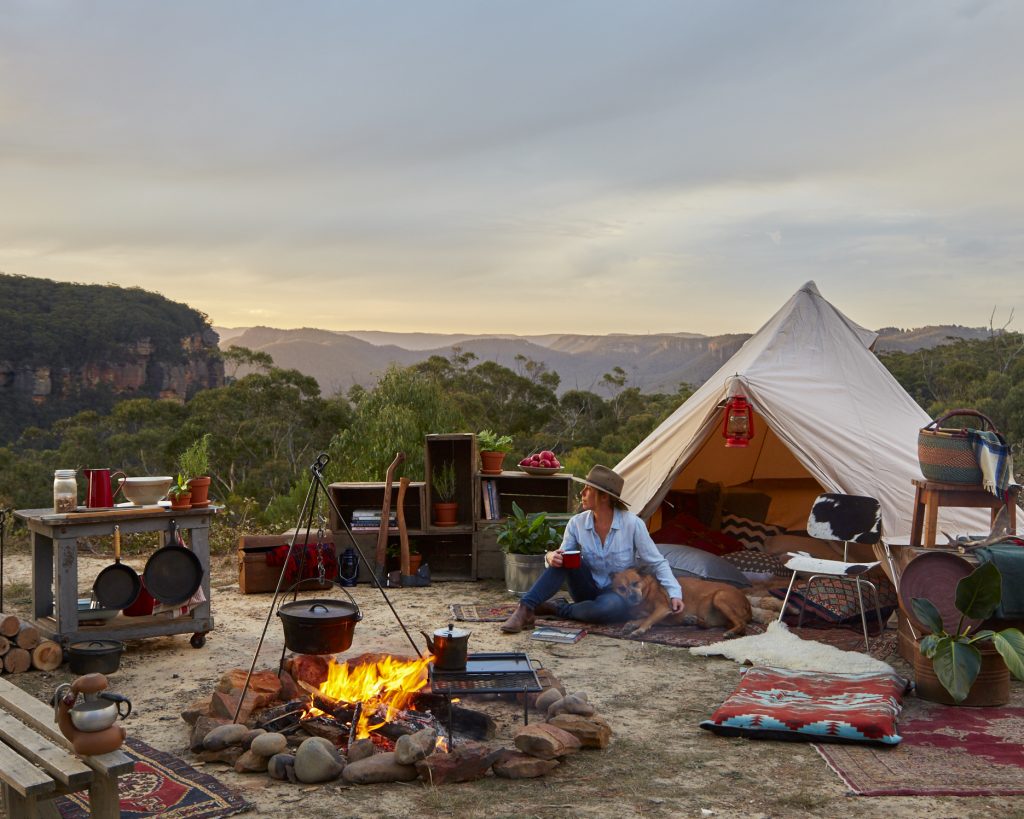 The Ultimate PRO Bell Tent
The Ultimate Pro Bell Tent was designed when we found that many people were wanting to use their bell tents 'professionally' as glamping business or accomodation on their land and others wanted to live in their bell tents or stay in them for extended periods of time. This has a heavier duty 360gsm canvas, 650gsm groundsheet and heavier duty pegs, poles and guy ropes making the tent heavier duty and longer lasting overall. This became a best seller as we found that customers once they were investing in a bell tent wanted the heaviest duty, most durable bell tent on the market. The design is identical to the Ultimate Bell Tent with the zipped groundsheet.
The Protech Bell Tent
Because this is Australia, we found that we were a little nervous rolling up the sides in certain situations and thus the Protech was born: the same amazing zipped groundsheet but with the added feature of the mosquito mesh wall that zips to the groundsheet, enabling you to roll up the sides when camping in full sun, on hot summers days and on those hot balmy summer nights. This has become the new best seller and is loved by all.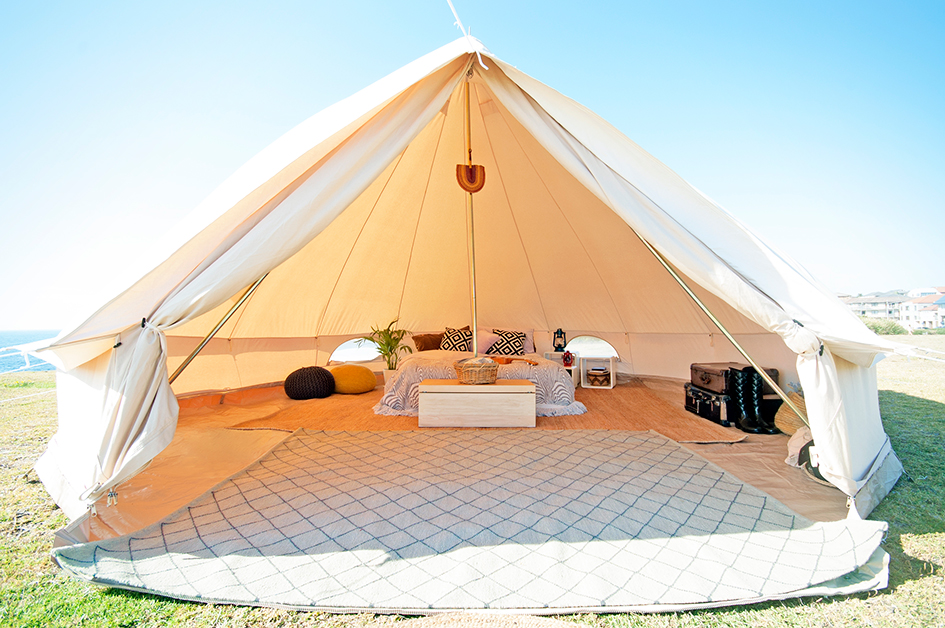 The Breathe Bell Tents Philosophy
Our Bell Tents have been designed for longevity with thick durable canvas and heavy duty groundsheets, the strongest zips and heavy duty guy ropes, pegs and poles with the aim that these are items that will last year after year. It's not about seasons and we don't work to trends. There's a sense of nostalgia in our tents that we believe will always be relevant… Our tents are crafted to be well loved and used over and over. If you ever fall out of love with your bell tent, please pass them on so they can be loved again.