'The bell tent holds within it a heady mix of glamour and earthy rusticity. A rich history spanning continents, wars and civil use.'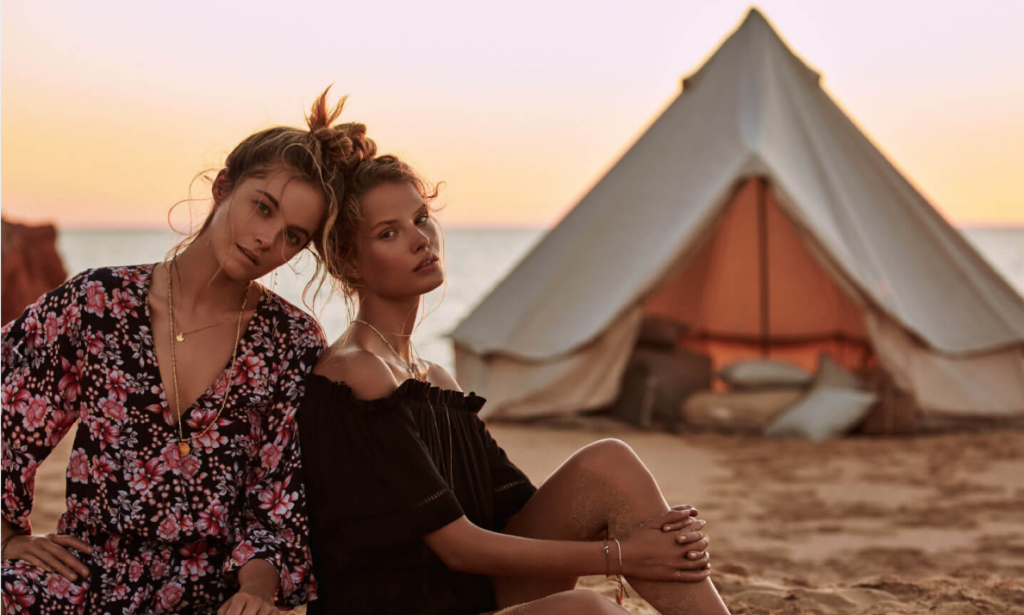 There's nothing new about the bell tent, the original design has been around for more than 150 years and this alone testament to the awesomeness of this amazing simple, stunning and practical design.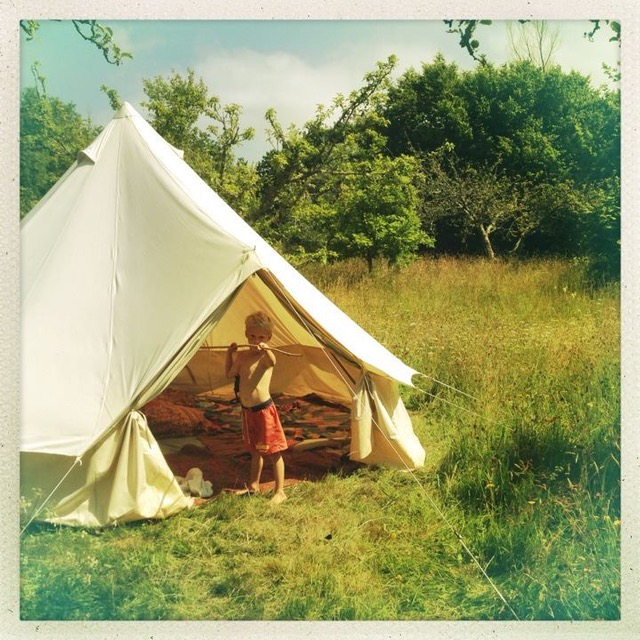 Growing up in West Wales my parents had a bell tent, second hand from the Second World War. Made from thick heavy canvas, no groundsheet and a thick wooden central pole.
Now more than 70 years old this bell tent is still in working condition and still being used!
Initially used on family road trips to and from Italy, then as young girls we'd pitch the tent in the garden for sleepovers, we'd use as an extension of the house in summer and as teenagers would take this same tent to music festivals.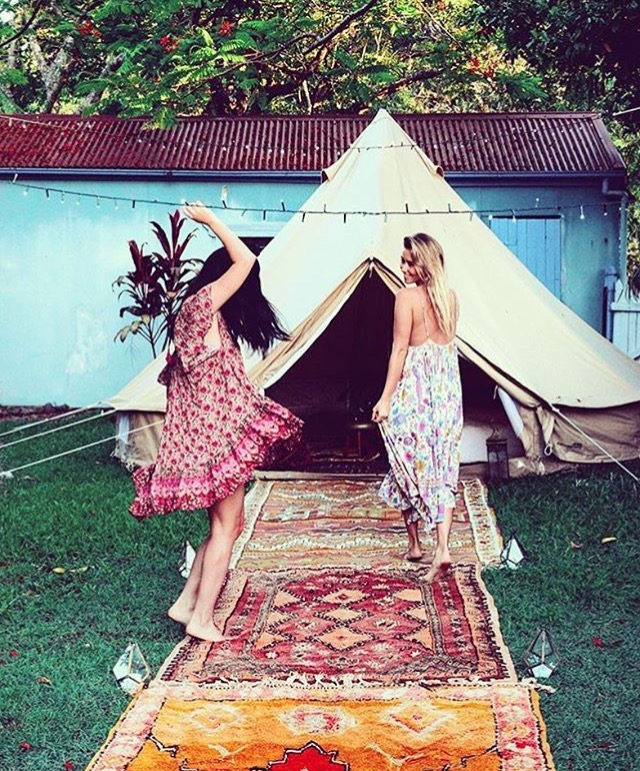 The bell tent has been the backdrop to my life.
Fast forward to Australia 2011 and wanting to adventure with my own family, of course the bell tent was the only tent I wanted. But no one was importing them to Australia.
With this niche in the market Breathe Bell Tents was born.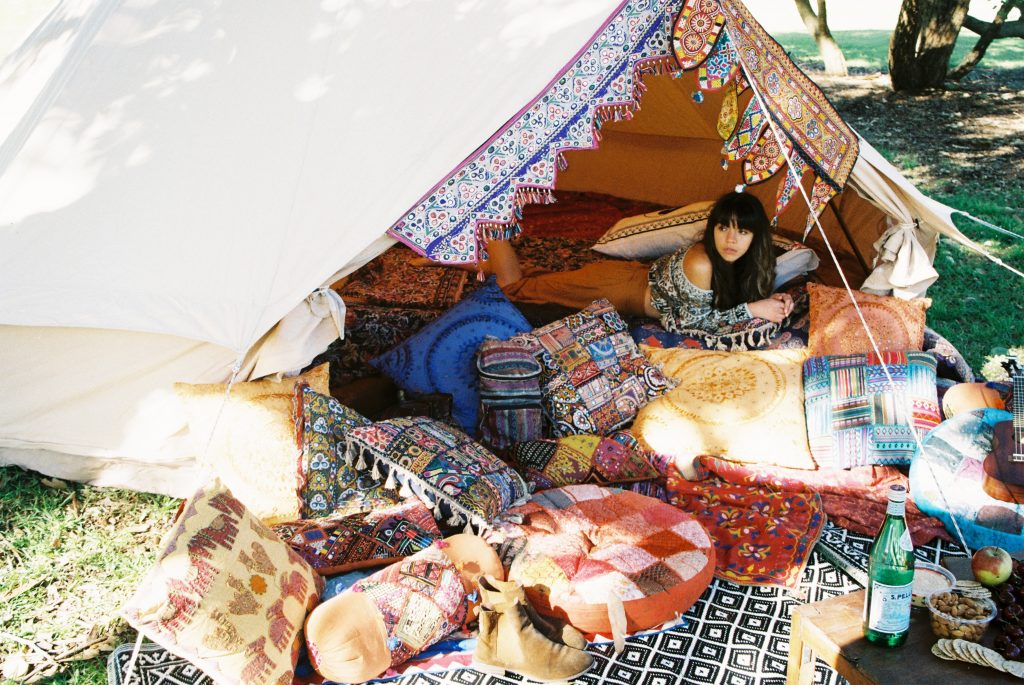 My personal love affair with the bell tent started as a baby, when my parents traveled from Wales to Italy, with a bell tent, in a yellow Fiat 500 named Buttercup…
Breathe Bell Tents was founded with the love of adventure in mind, the desire for location freedom so we can explore and travel with our family and as a service to enable others to do the same.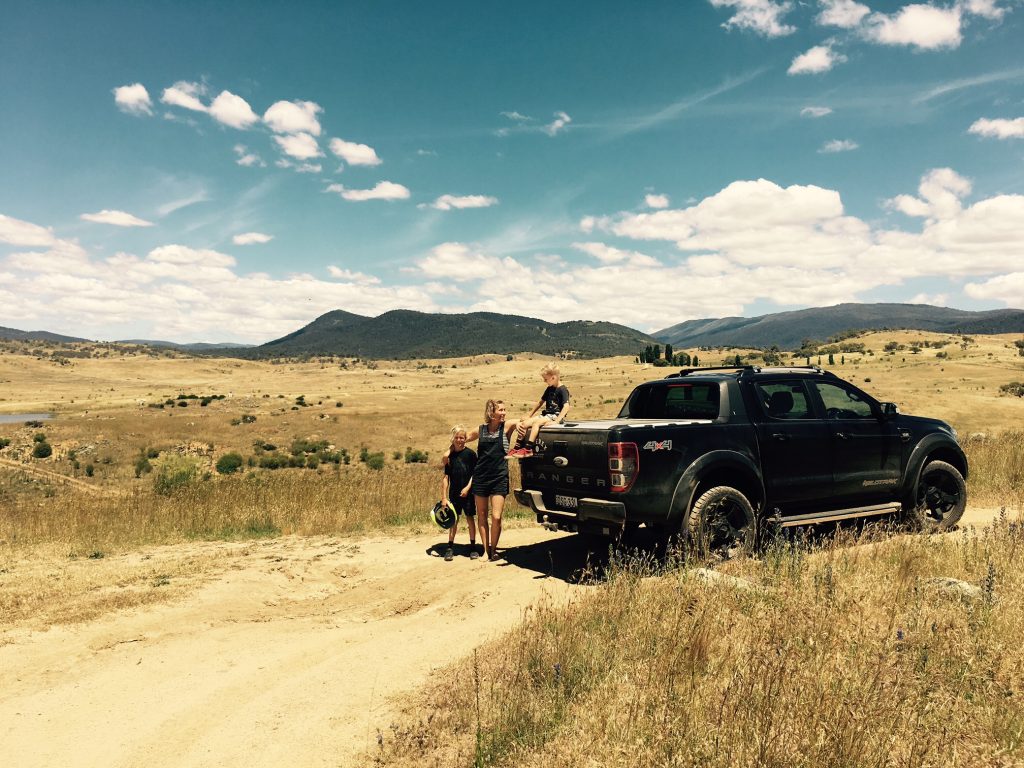 Our favourite moments are those spent in nature with our bell tent and our loved ones. These are the moments we cherish.
xxx Lucy
Breathe Bell Tents Australia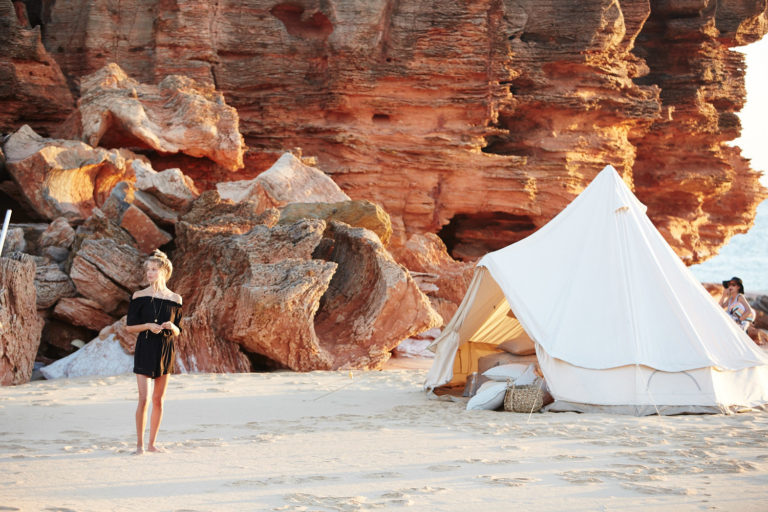 A brief history of the bell tent:
The bell tent was Originally designed by Henry Hopkins Sibley, following research carried out studying the Native American Tipi in America.
Sibley patented his design in 1858.
Bell tents or 'Sibley Tents' were used by the Anzacs and the British Army in Australia during World War One. Photographic evidence suggests that Australian Sibley-pattern tents were used a great deal in Australia between 1880's and the 1940's.
The simple conical design has evolved over the years to what it is today: a lightweight, practical and stylish tent that can be erected by one person, in less than ten minutes.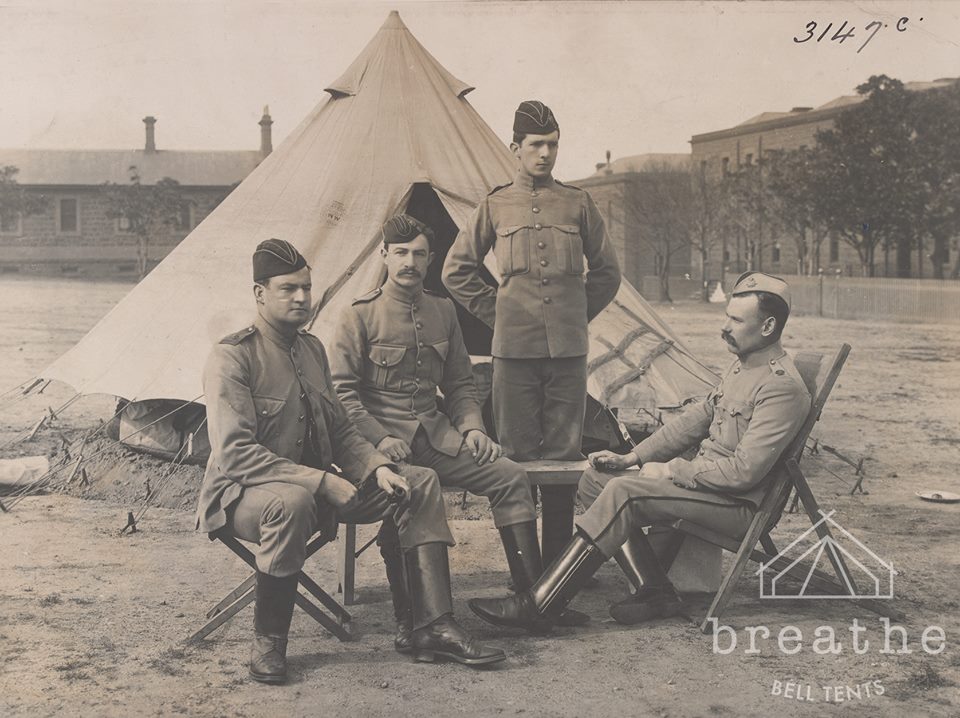 Our bell tents have been rigorously tested in the harsh Australian climate. They withhold thunder and lightning, and remain watertight even after prolonged rainfall. We use a heavy duty canvas selected specifically to  withstand the harsh Australian sunshine.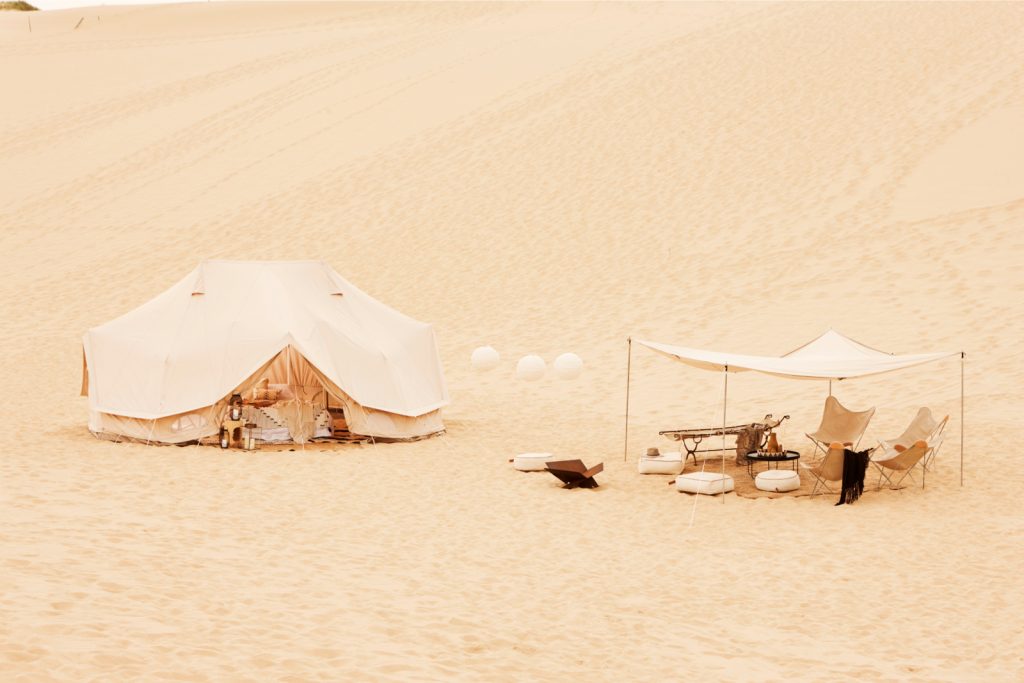 Once you've sampled a bell tent you will not look back.
They will create amazing memories for anyone who spends time in one.
This stunning tent can be used in so many situations:
ideal for camping, as a garden chill out, for surf trips, as a sunshade (the groundsheet can also be removed completely), for children's birthday parties, for school camps, girl guides and boy scouts, as an outdoor movie theatre; for festivals, for country and vineyard weddings, or simply set up on the lawn as a guest room or even as a summer play space/cubby house for the children to play in.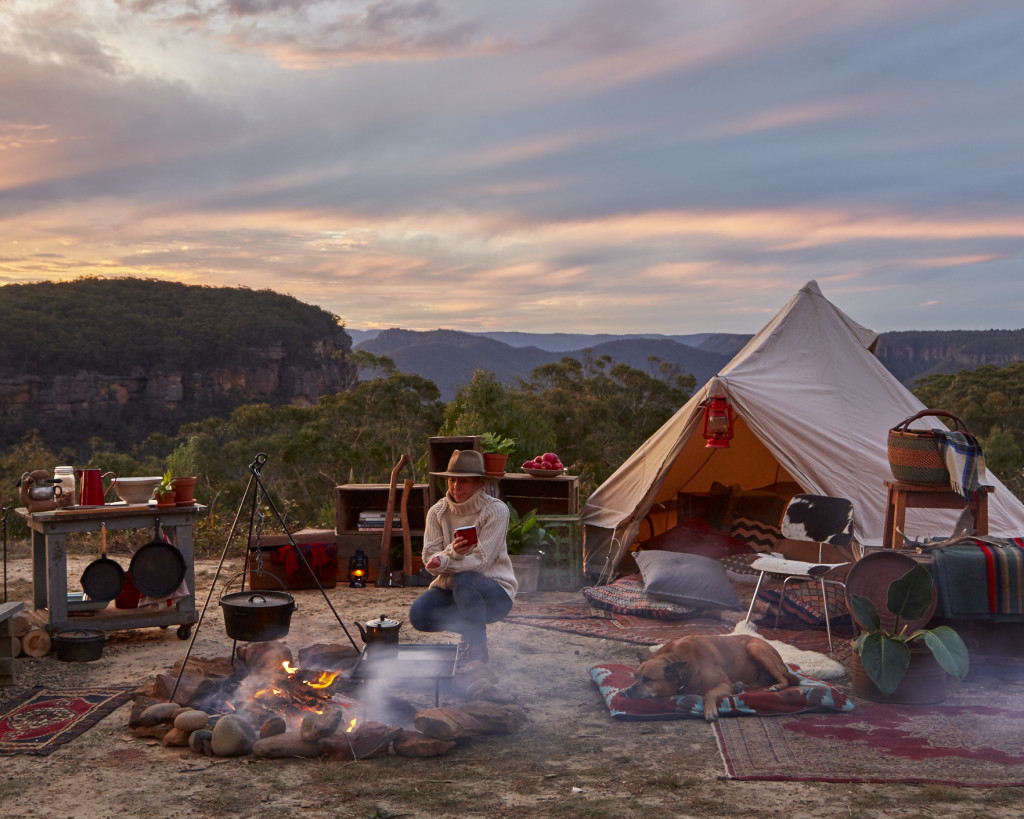 Our bell tents are designed to the highest of standards and our range ensures there's a tent to suit your needs. Whether you're heading up a river in a canoe, carrying a tent across a field to a festival, or driving onto a camp site.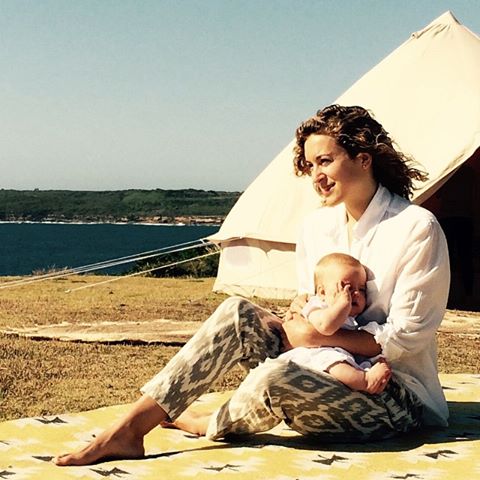 Feel free to email your specific personal requirements and we will assist you in your decision.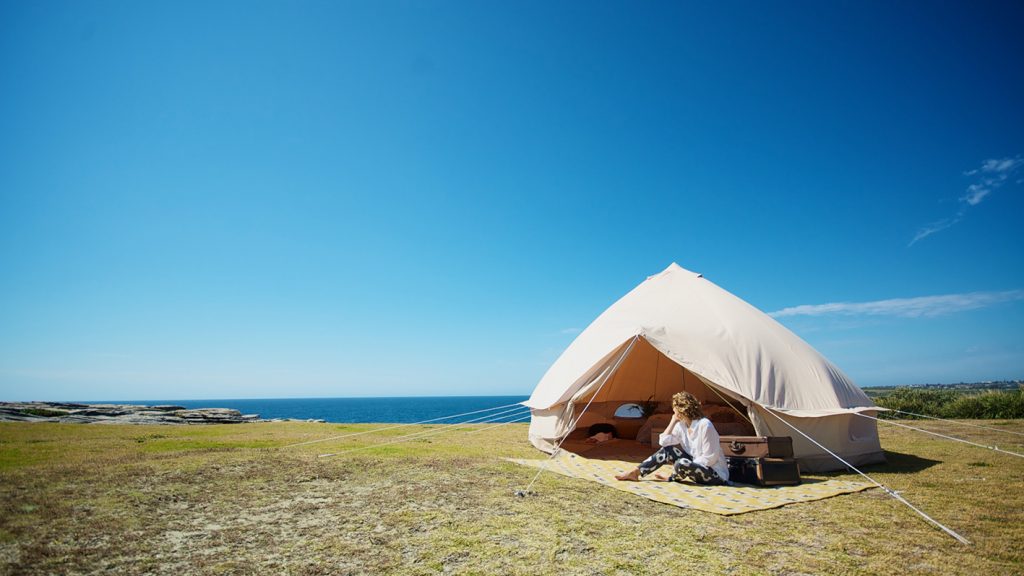 Live | Love | Breathe | Adventure
Under The Moon Elopements