BELL TENT SPECIALISTS BASED IN SYDNEY, AUSTRALIA - FREE SHIPPING AUSTRALIA WIDE
We are experts in the field of bell tents focusing on quality and customer service.
THE IDEAL TENT FOR THE AUSTRALIAN CLIMATE
Breathe Bell Tents Australia are importers and retailers of 100% cotton canvas bell tents and bell tent camping accessories plus other items to improve your camping experiences and adventures. We stand for longevity, durability, practicality and style.
Over the years we've worked with a number of different suppliers and manufacturers, tweaking our designs, listening to our customers and ensuring we've a bell tent to suit your needs.
THE BREATHE BELL TENTS PHILOSOPHY
Our bell tents have been designed for longevity with thick durable canvas and heavy duty groundsheets, the strongest zips and heavy duty guy ropes as well as heavy duty pegs and poles with the aim that these are items that will last year after year. It's not about seasons and we don't work to trends. There's a sense of nostalgia in our canvas bell tents that we believe will always be relevant... Our cotton canvas bell tents are crafted to be well loved and used year after year. If you ever fall out of love with your bell tent, please pass it on so it can be loved again for many years to come.
LARGE RANGE OF SIZES AND DIFFERENT WEIGHTS OF CANVAS AND GROUNDSHEET
We have a large range of sizes available in our bell tents: from 3m through to 6m in diameter. Within each size we've a range of models available, with varying weights in canvas and groundsheet and ways in which the canvas tent is affixed to the groundsheet.
BREATHABLE 100% COTTON CANVAS
Our bell tents are made from 100% cotton breathable canvas with a water-based waterproofing agent which ensures the canvas is waterproof whilst remaining breathable and malleable (which means there is no condensation like the nylon tents of old, that the canvas is not coated and stiff with a plasticky waterproofing agent and that any creases in the canvas when first pitching the tent drop out quickly and easily).
VIEWINGS BY APPOINTMENT AT MAROUBRA BEACH, NSW, 2035
Based in Sydney, Australia our tents can be viewed by appointment at Maroubra Beach, NSW 2035. Call or email to arrange a viewing.
SYDNEY BASED FOR EASY EXCHANGES AND RETURNS
Bell tents can be pitched by one person alone in 10-15 minutes.
FREE SHIPPING AUSTRALIA WIDE ON ALL OUR PRODUCTS
Our bell tents and glamping products are sent with Startrack Couriers to your full delivery address.
CAMPING WITH PRACTICALITY AND STYLE
In short, our canvas bell tents are durable, practical and stylish, the ideal tent for the Australian climate!
As seen: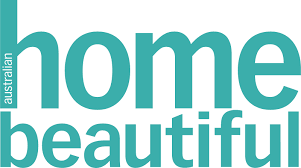 TV Series: