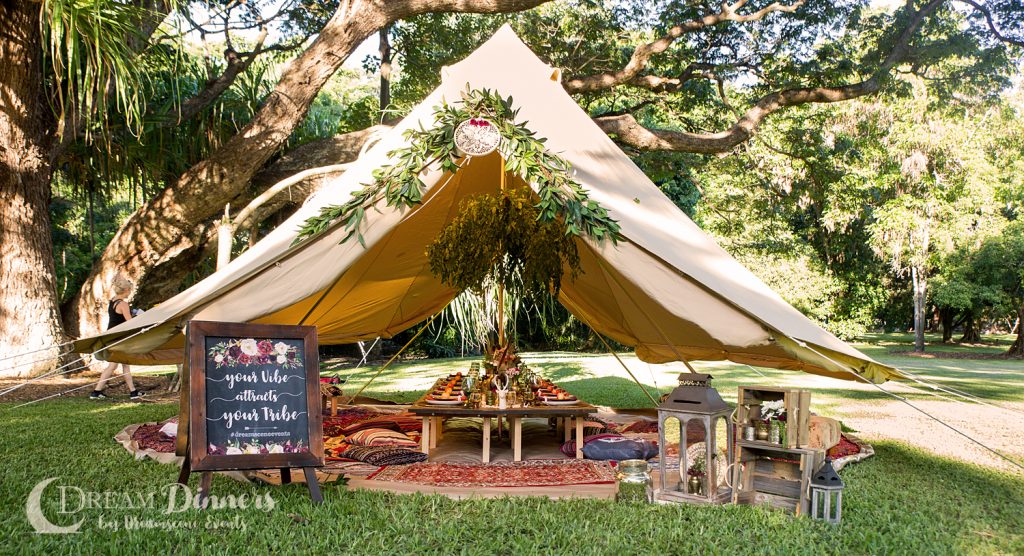 Our Range of Canvas Bell Tents Described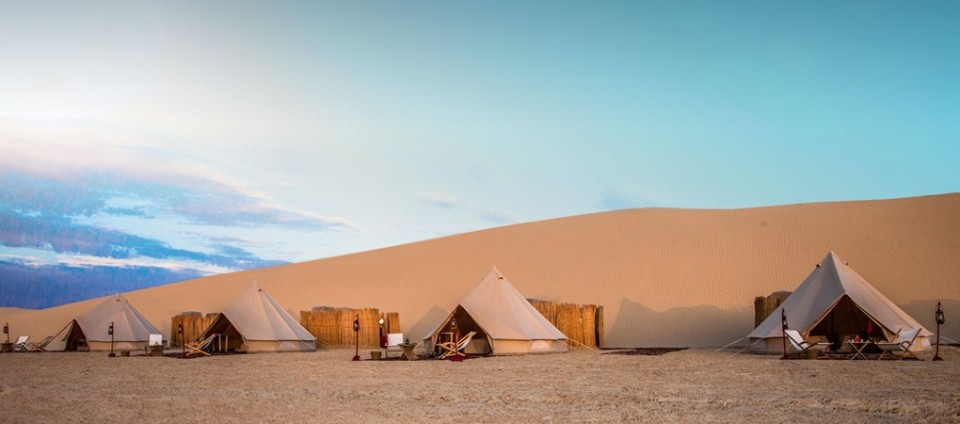 Our tents come in a range of sizes 3m, 4m, 4.5m, 5m, 6m and 6m diameter Emperor Twin.
Within these sizes we have three different models.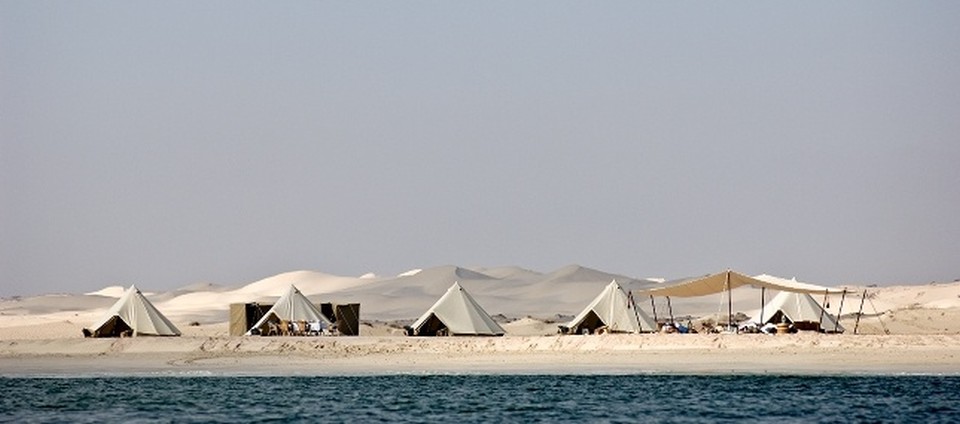 The Ultimate Bell Tent
The Ultimate Bell Tent was the original model that we imported to Australia. This has 320gsm Canvas, 360gsm Canvas, mesh in the windows, vents and door, lighter weight poles, pegs and guy ropes. The canvas sides are attached to the groundsheet with a zip allowing the sides to be rolled up during the heat of the day. This is a lighter weight, easily transportable version and ideal for casual camping.
The Ultimate PRO Bell Tent
The Ultimate Pro Bell Tent was designed when we found that many people were wanting to use their bell tents 'professionally' as glamping business or accomodation on their land and others wanted to live in their bell tents or stay in them for extended periods of time. This has a heavier duty 360gsm canvas, 650gsm groundsheet and heavier duty pegs, poles and guy ropes making the tent heavier duty and longer lasting overall. This became a best seller as we found that customers once they were investing in a bell tent wanted the heaviest duty, most durable bell tent on the market. The design is identical to the Ultimate Bell Tent with the zipped groundsheet.
The Protech Bell Tent
Because this is Australia, we found that we were a little nervous rolling up the sides in certain situations and thus the Protech was born: the same amazing zipped groundsheet but with the added feature of the mosquito mesh wall that zips to the groundsheet, enabling you to roll up the sides when camping in full sun, on hot summers days and on those hot balmy summer nights. This has become the new best seller and is loved by all.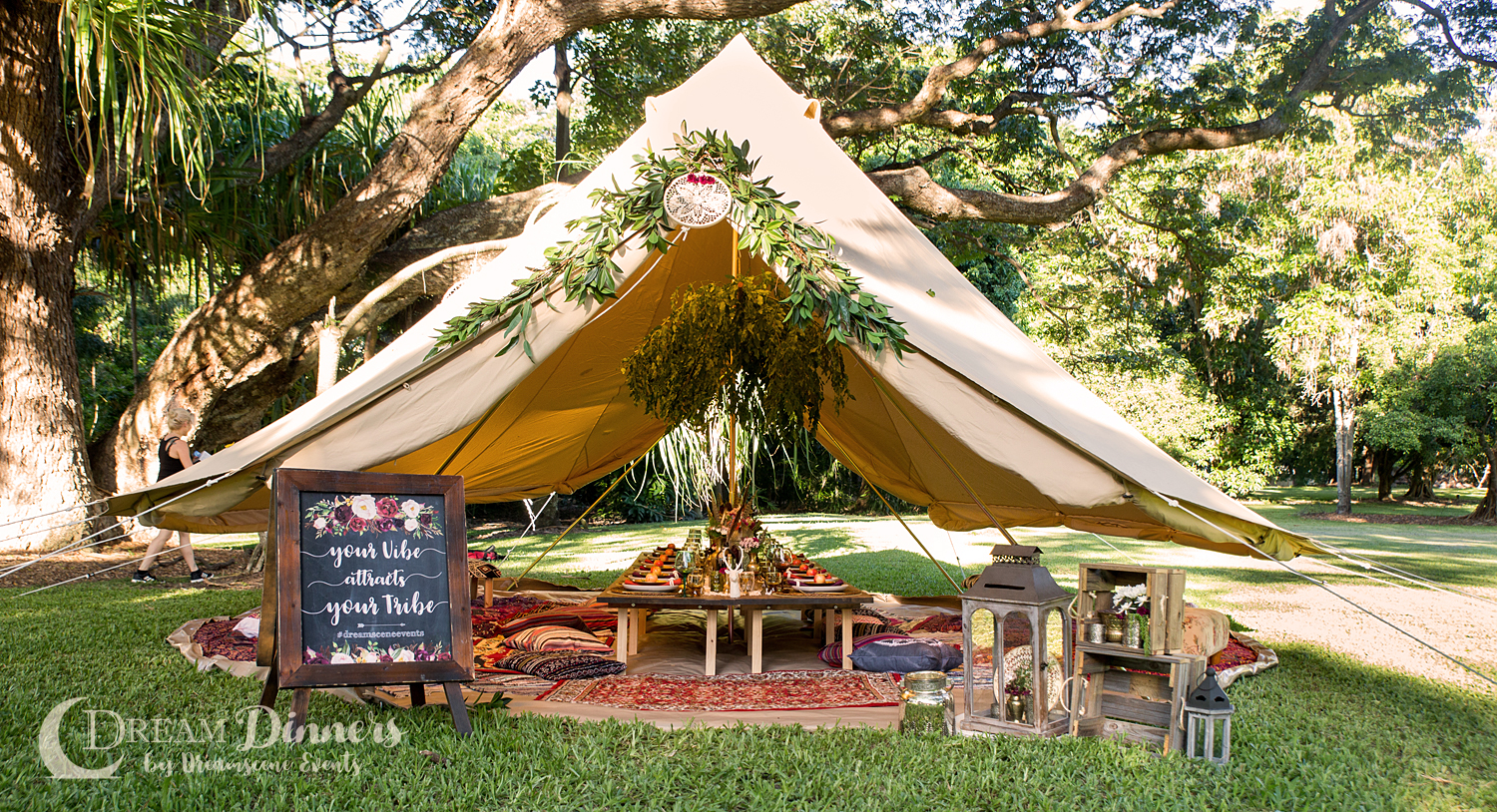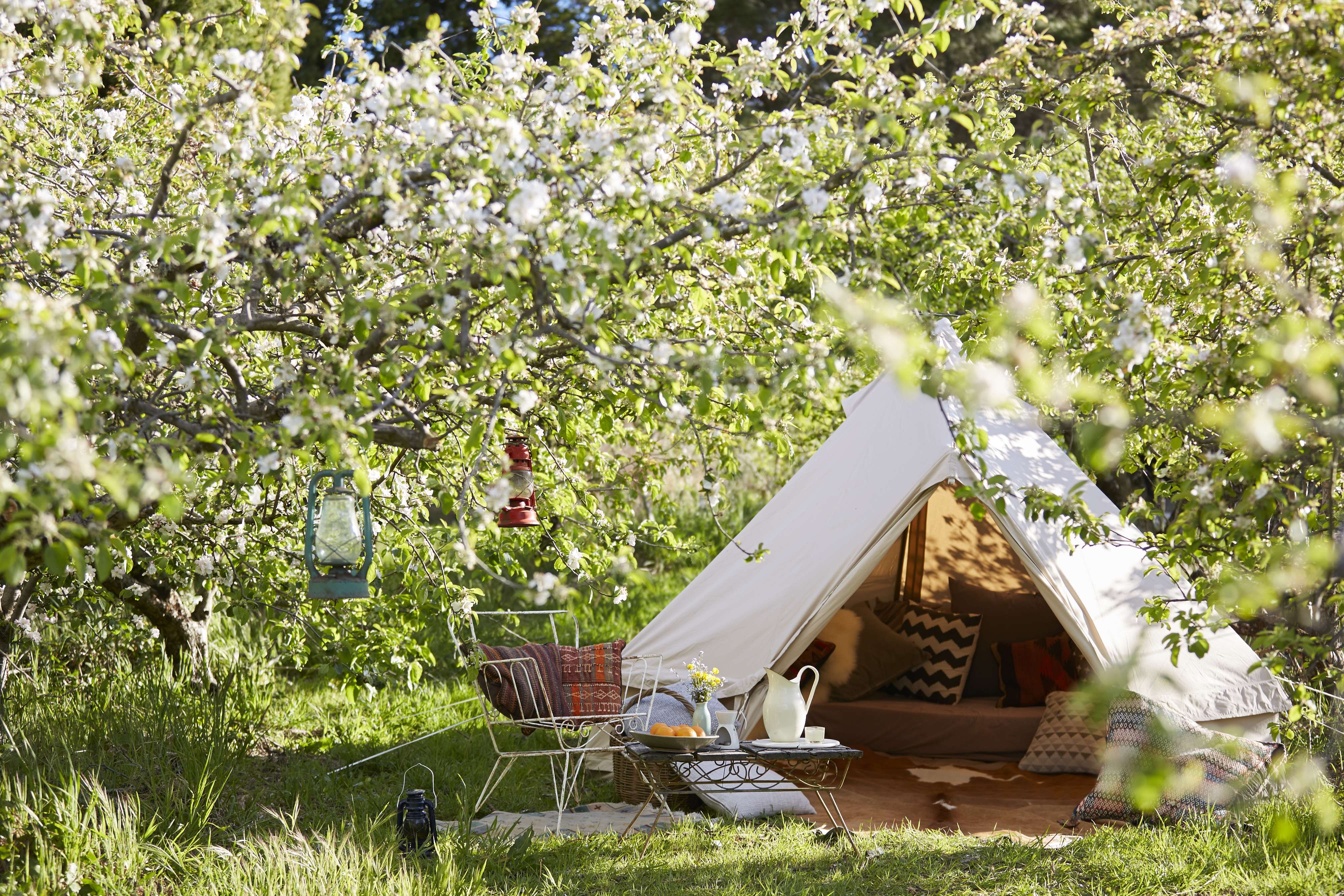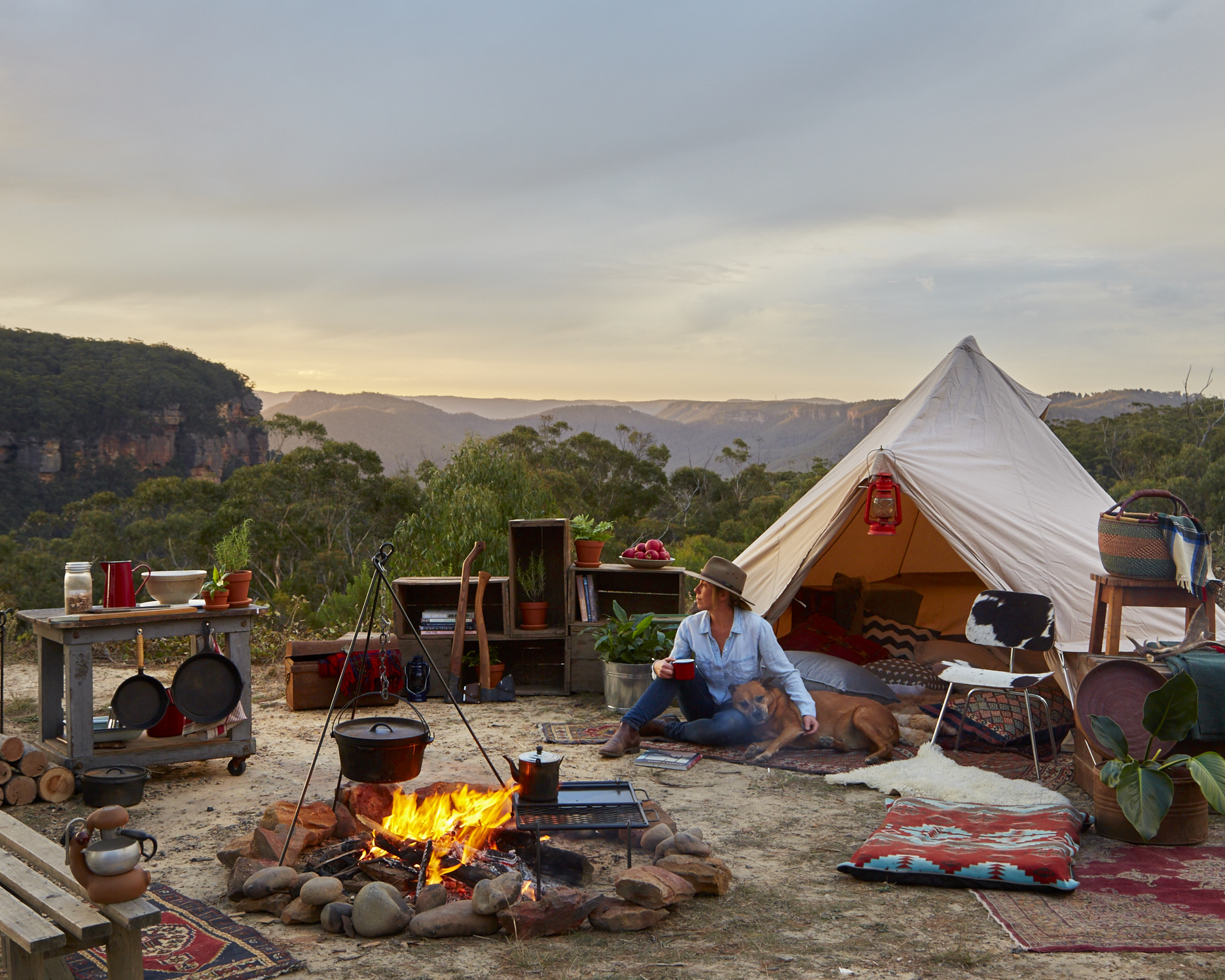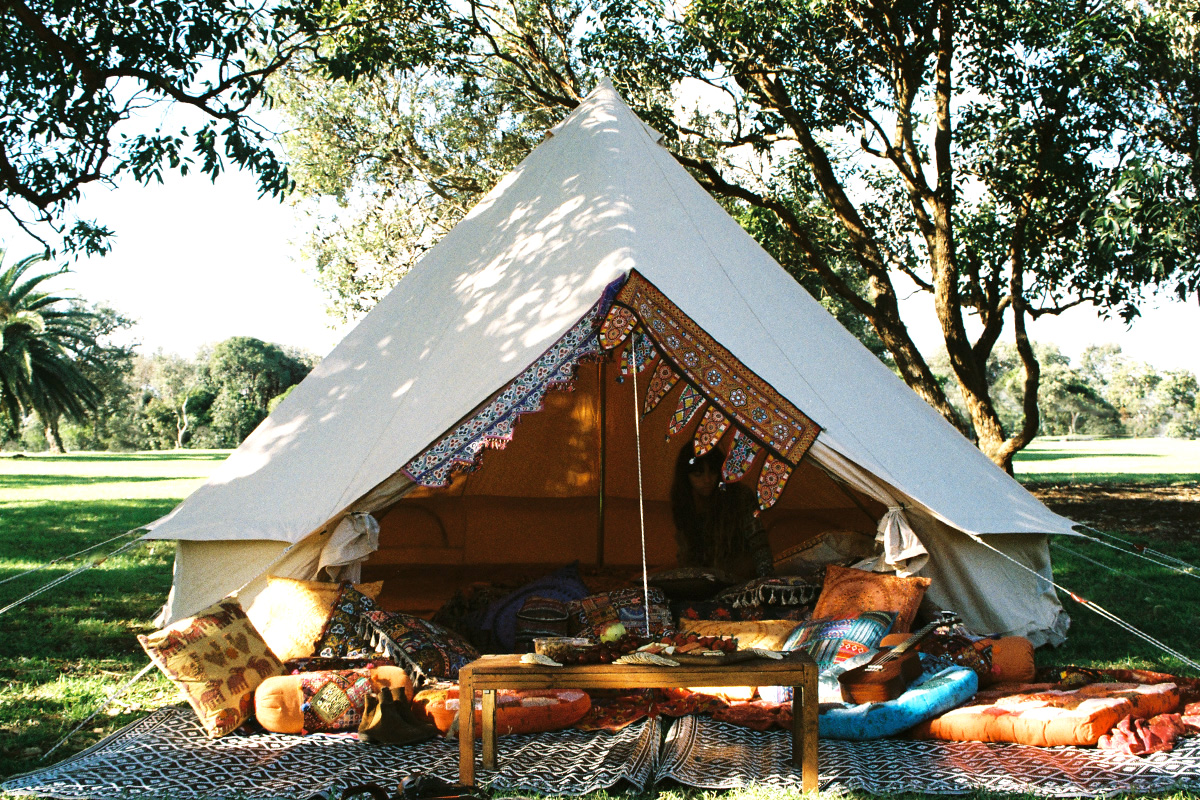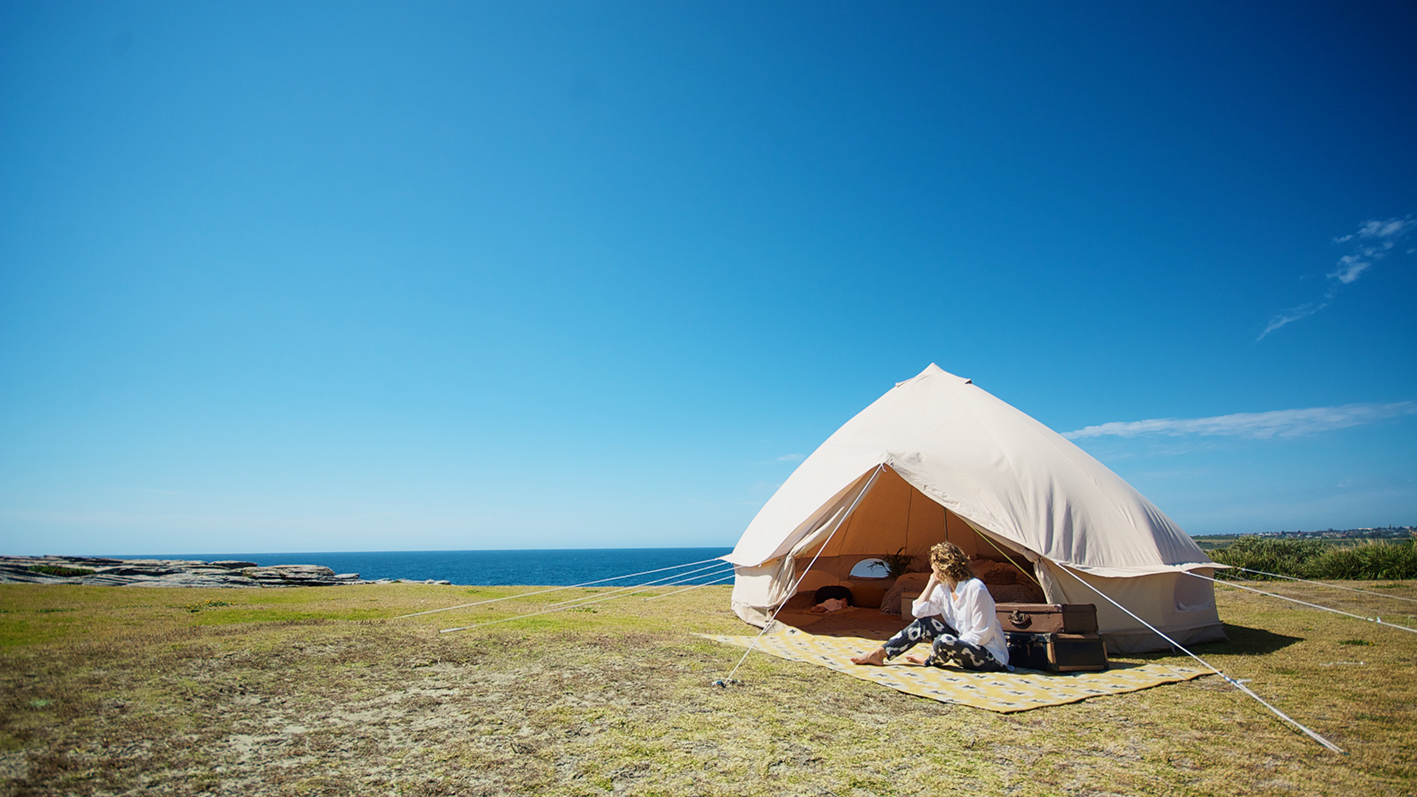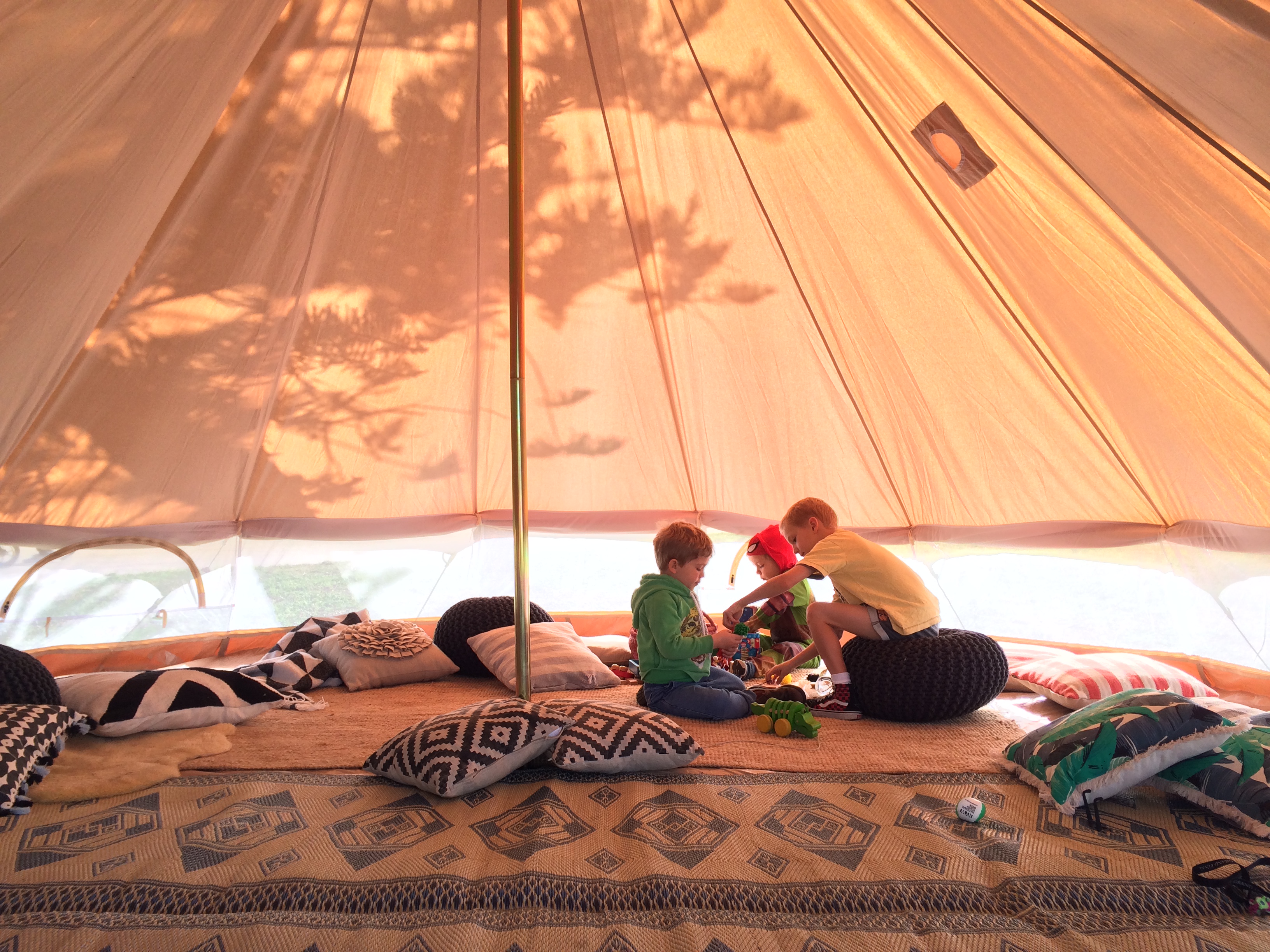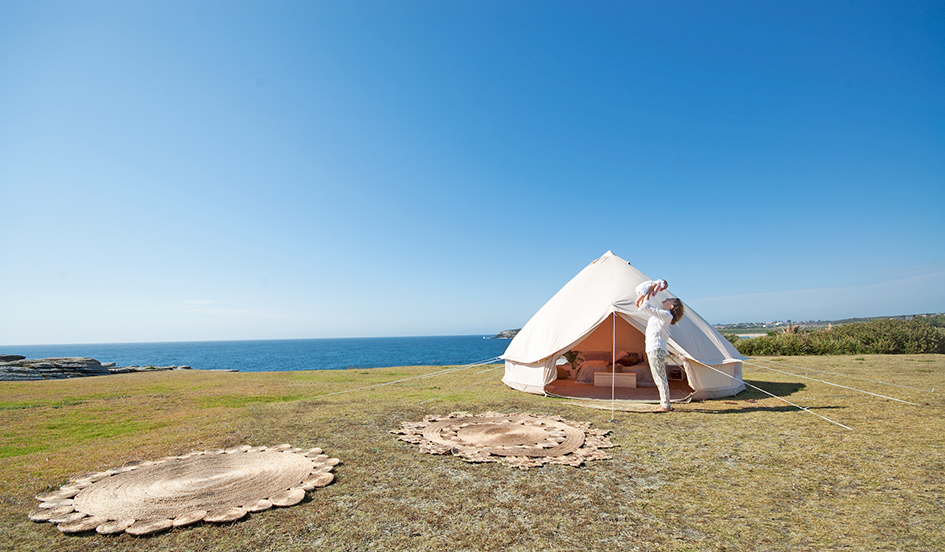 Words Breathe Bell Tents Australia
Photographs courtesy Dreamscene Events, Asia Upward and Breathe Bell Tents Australia