SHOPPING WITH A PURPOSE
Breathe Bell Tents has partnered with i=change to donate $2 of every sale + you choose where it goes.
We're excited to be able to use our platform to reach and speak to our audience, to encourage continual support towards 3 life-changing projects that Breathe Bell Tents endorses. Where the customer can actively choose which charity the donation goes to.
Giving a powerful purpose to your purchase goes far beyond the power of our product. It's great we can show this support with complete transparency and in real time, on our site.
Breathe Bell Tents is committed to our community, nature and climate.
When making your purchase, choose one of three sustainable charities to donate to:
Greening Australia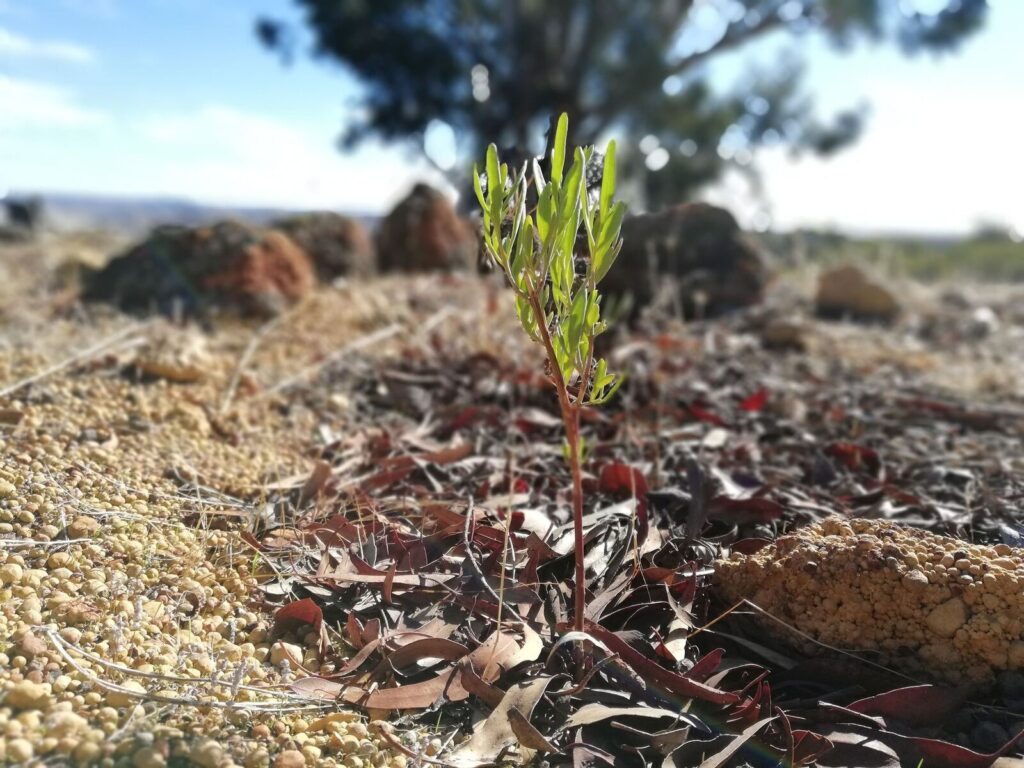 Greening Australia
The Challenge
Since European settlement, over 90 million hectares of land across Australia has been cleared, threatening species and the productivity of farmlands. Climate change will only exacerbate the impact with reduced rainfall, increased temperatures, droughts and more frequent extreme weather events.
Greening Australia aims to restore 330,000 hectares of native trees across Australia by 2030. Drawing on the expert input of Traditional Owners, scientists and local land managers, we will plant 500 million trees and shrubs to store carbon, create quality habitat for native wildlife, and restore degraded farmland. These 500 million trees and shrubs will absorb over 1.3 million tonnes of carbon dioxide per year by 2030, and reduce atmospheric carbon pollution.
This is one of the world's largest and most ambitious ecological restoration programs.
Our Impact
$ 50 =

plants enough trees and shrubs to store 1 tonne of carbon dioxide
Foodbank
Urgent food relief
Support flood-impacted communities
The Challenge
Foodbank is providing urgent food relief to communities impacted by the floods in NSW and Queensland.
Foodbank already provides food relief to over 1 million Australians per month, yet now over 2 million Australians are experiencing food insecurity. COVID-19 has created huge demand for food relief that is outstripping supply.
Foodbank is delivering what is needed to communities during these extraordinary times.
Our Impact
$ 1 = 2 meals
Thread Together
Restore dignity and hope
Support flood-impacted communities
The Challenge
The floods that hit QLD and NSW have, for thousands of families, destroyed all they own. Over 50,000 people have been impacted.

Thread Together is a first responder to the relief effort and are already supporting those impacted, providing new essential clothing to women, men and children. Temporary clothing hubs are being set up, so people can choose clothing that is most appropriate to them.

Thread Together is working with the fashion industry and charity partners to ensure those affected are given new wardrobes – a first step in providing comfort and dignity during an immensely difficult time.
Our Impact
$ 5 =
a new wardrobe
There is a policy of complete transparency with i=Change which is why we love partnering with them. You can be guaranteed that your donation reaches the charity in full — no deductions or fees are applied.