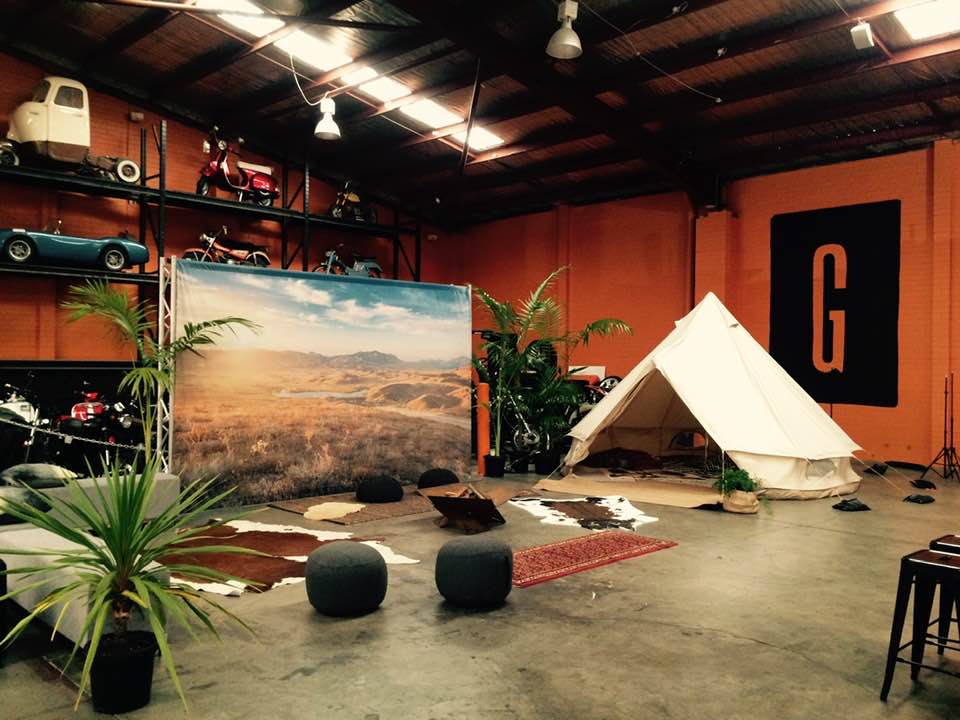 Shot bags can be used in place of pegs to pitch the smaller bell tents when pitching indoors for events or on concrete or other areas where the usual tent pegs cannot be used.
The shot bags can then be covered or left as they are for a more industrial look.
How to:
Start with the same number of shot bags as guy ropes, place inside to anchor the groundsheet, then pull them out slowly as required and place at the end of each guy rope.
Shot bags can be purchased from John Barry or many other places online. Or other types of stageweights/weights can be used.