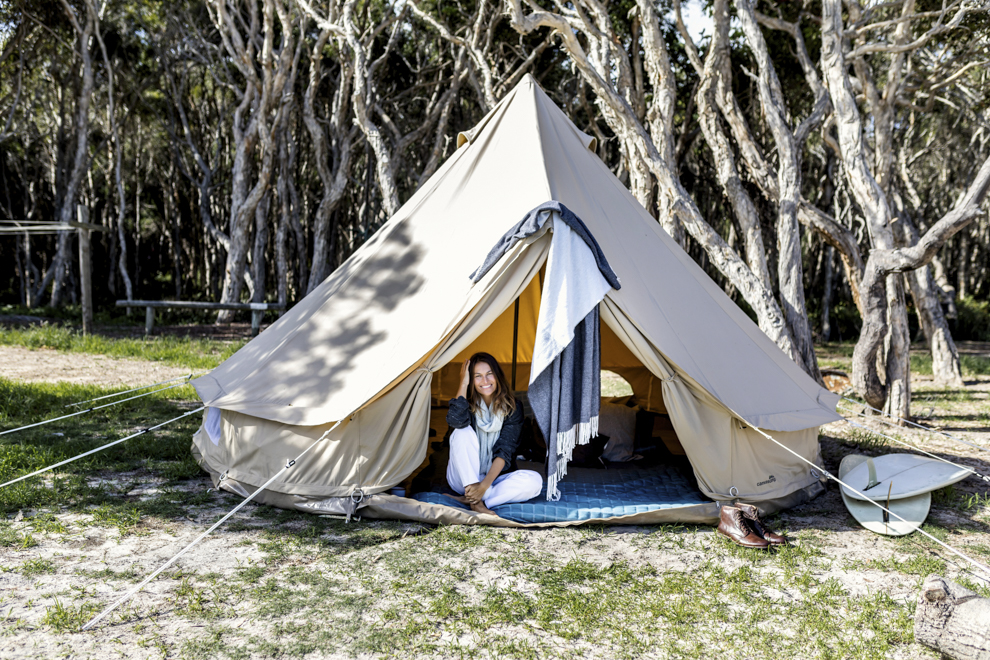 Ahhhh at last, freedom. Freedom to move, (150km from home for QLD), freedom to escape (the house), and freedom to visit friends (your favourite 10 friends that is).
But do we really want all that freedom anymore? We've had a taste of never ending Netflix new releases, baking and gardening …
So while Australians are all weaning off of the country's collective newfound online video addiction and psyching ourselves up to go outside and face a somewhat new post-iso world, take a moment to dream a little and imagine the places your next adventure could take you when this is all over, especially the ones close to home…
Don't get left behind when restrictions ease and borders open, we've already been burnt with the flour and TP shortages, back when finding home gym equipment in stock at the shops was reminiscent of the gold rush.
Start planning your Australian Holiday now and take your mind off the puzzles and baking.
There are wide open roads just waiting to be driven, some of the world's best beaches are itching for bodies and feet to return to their shores.
We have a world to explore in our own backyard, sink your teeth into fresh Aussie seafood, sip cocktails and local craft beers by the beach, explore rain forest and reef or quaint little towns that are right here on our doorstep.
Let's support our regional areas already hit so hard in this summer's fires.
Visit our website for our full range of bell tent sizes and models and a full range of styling and accessories.
And to inspire you, check out our photographs below, from when two beautiful young families traveled to Queensland's gorgeous Stradbroke Island.
Resplendent with native fauna and flora, the island is the perfect Australian getaway.
Pair your adventures with a bell tents, a surfboard, some close friends and family and you are set for a memorable weekend. With the amazing Queensland climate and the insulating warmth of a bell tent Stradbroke Island is the ideal year round holiday destination.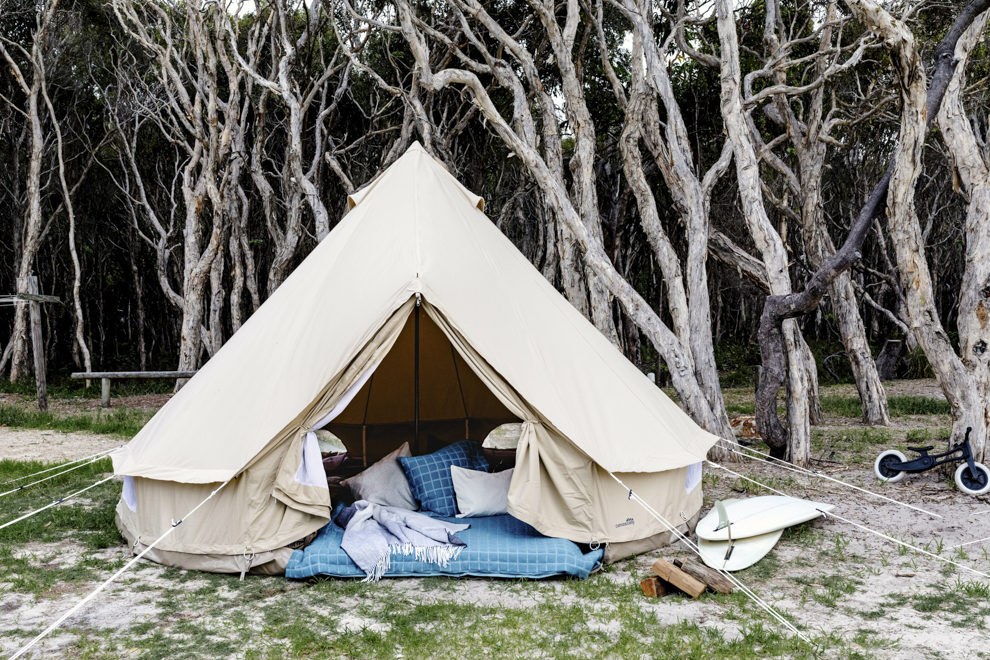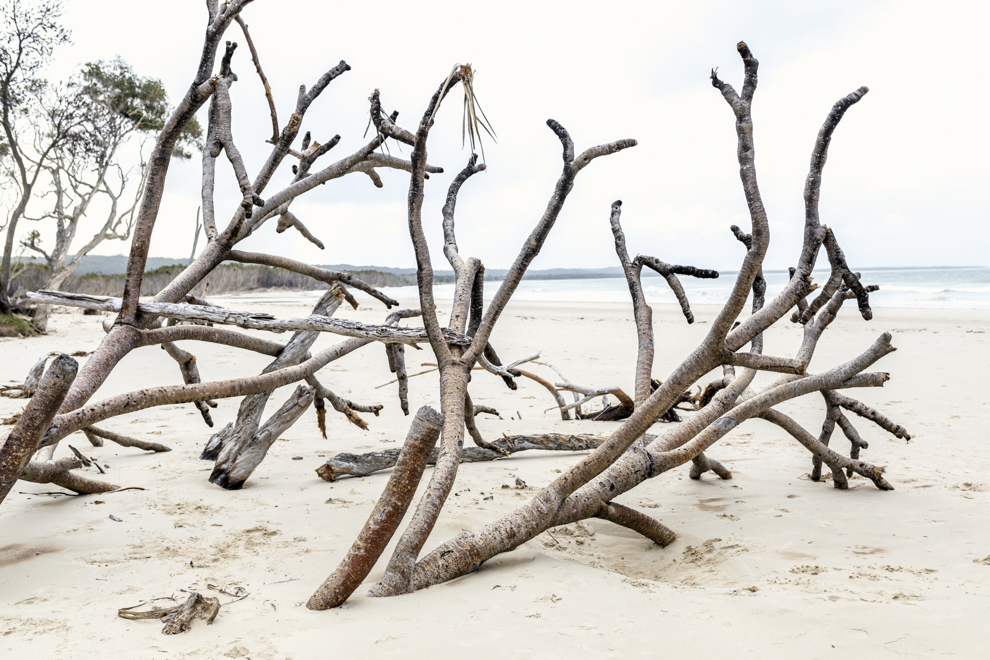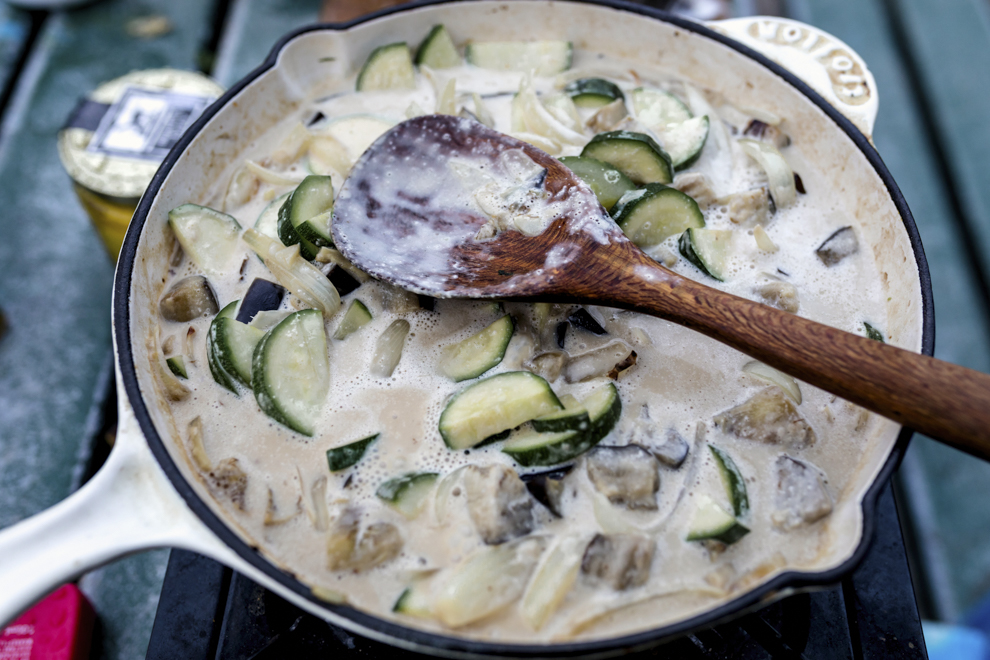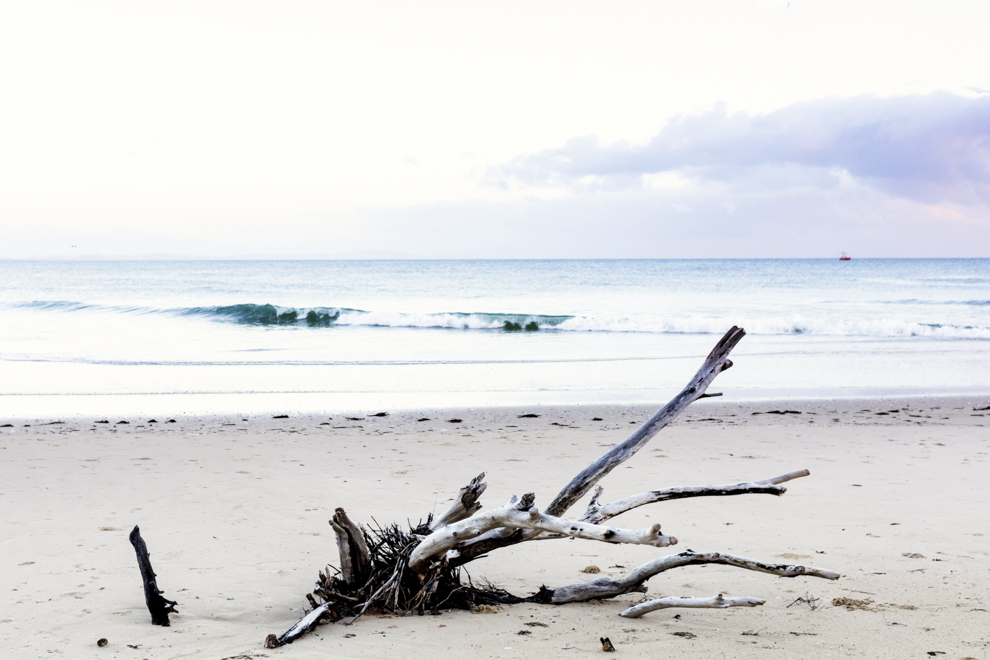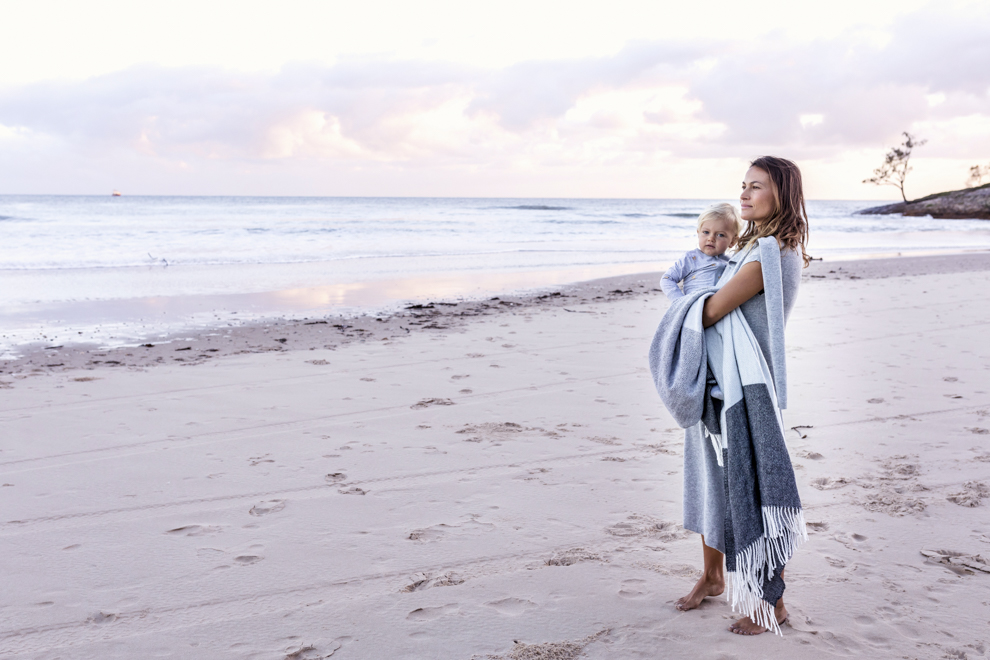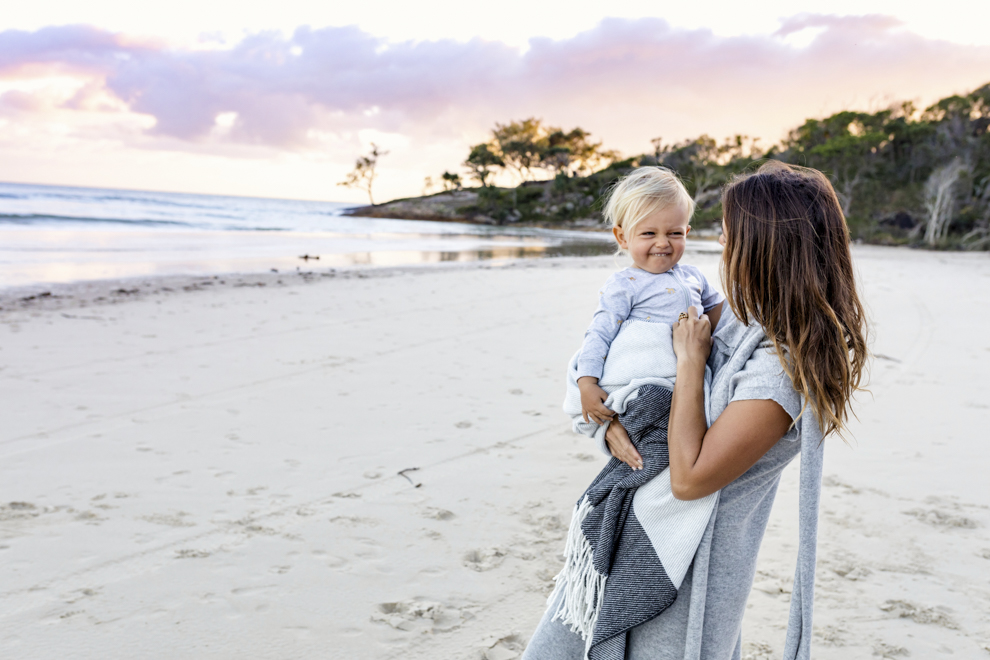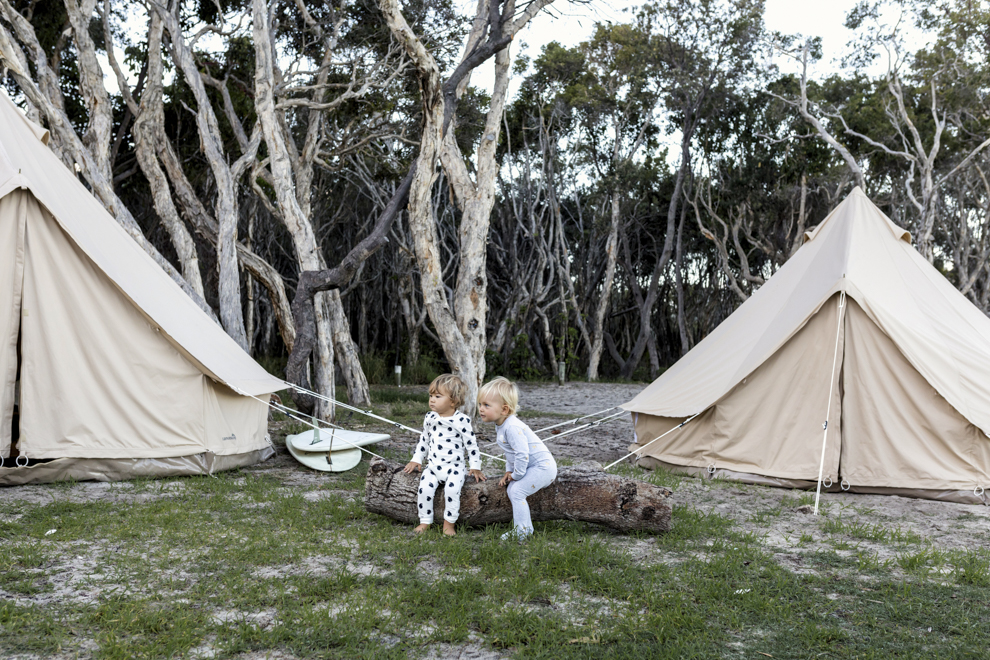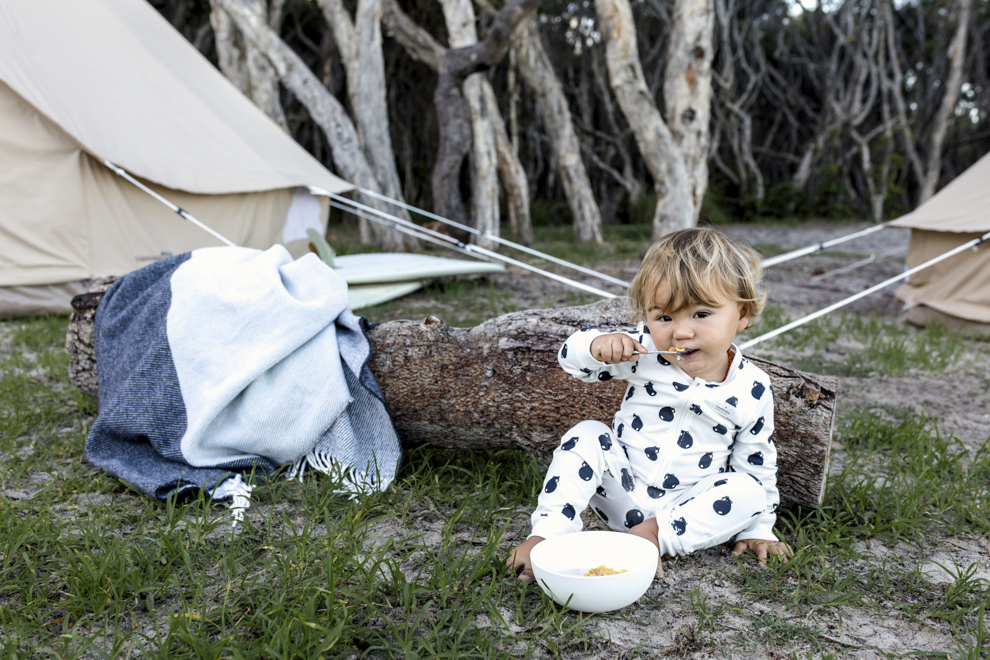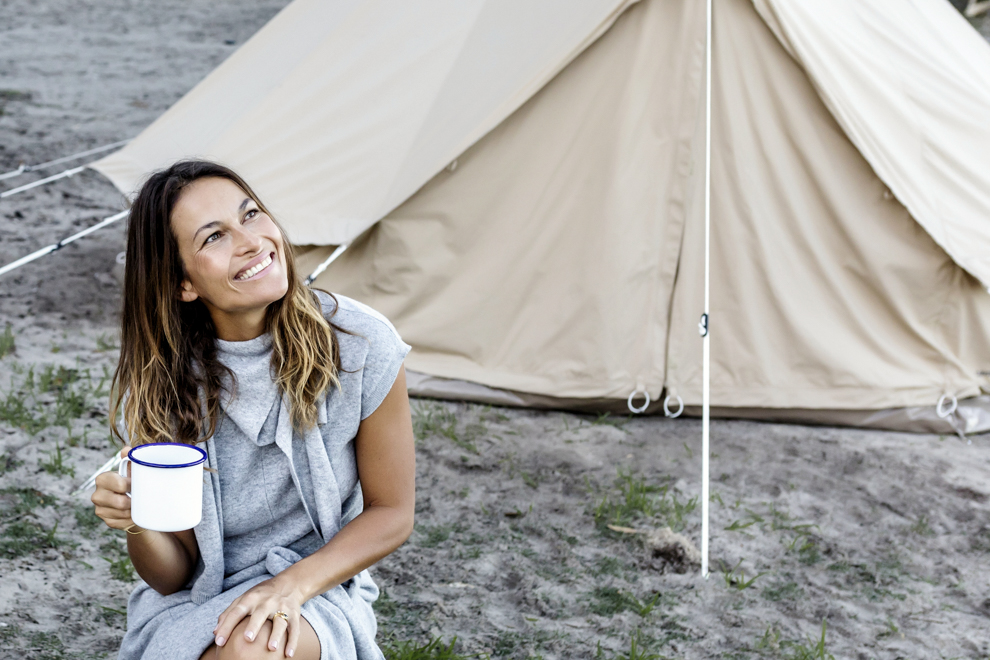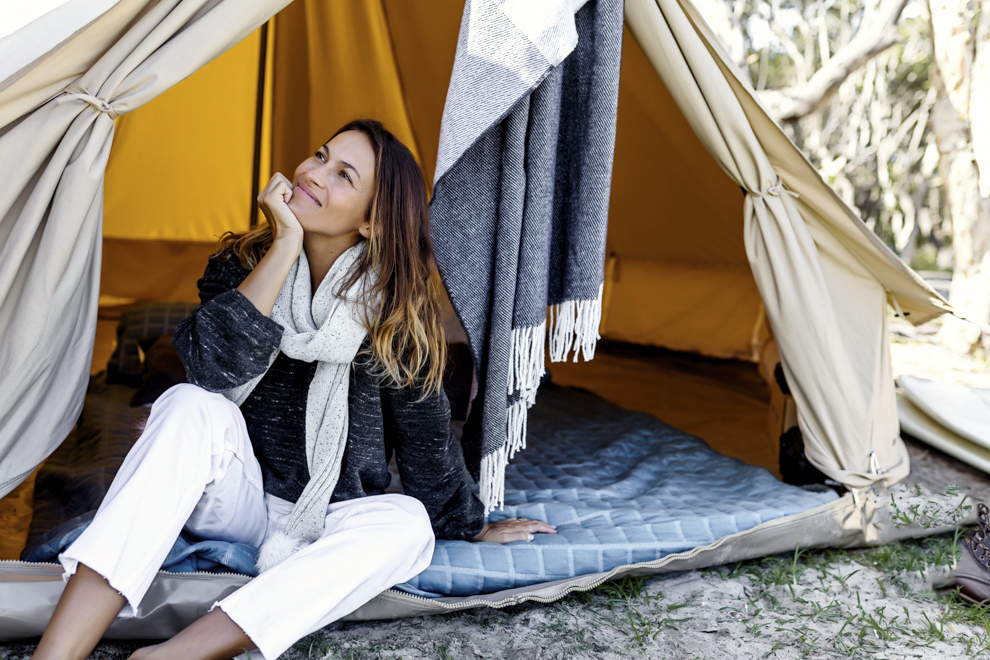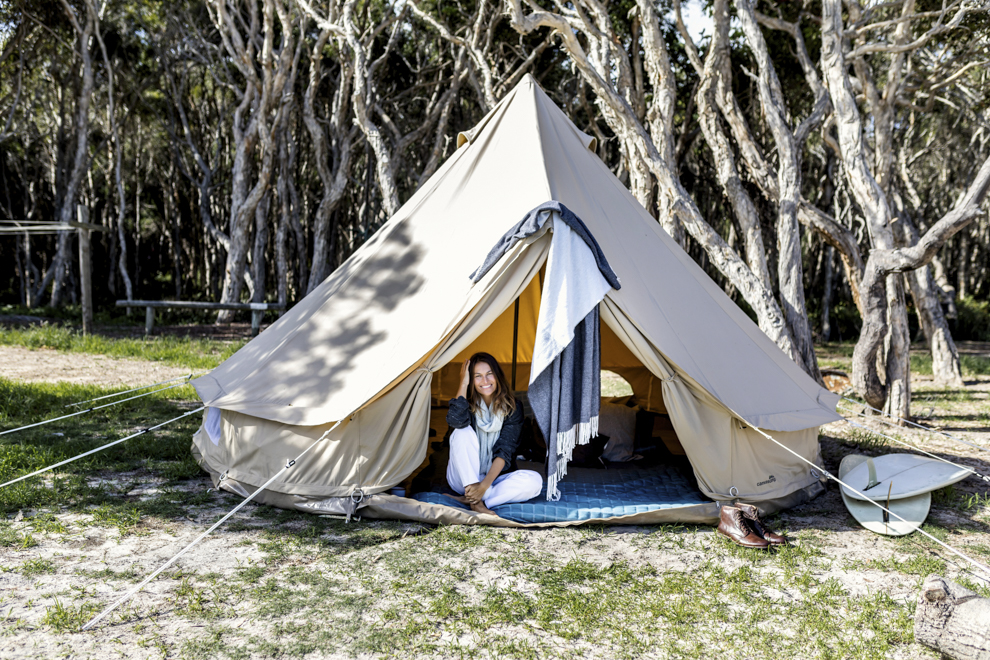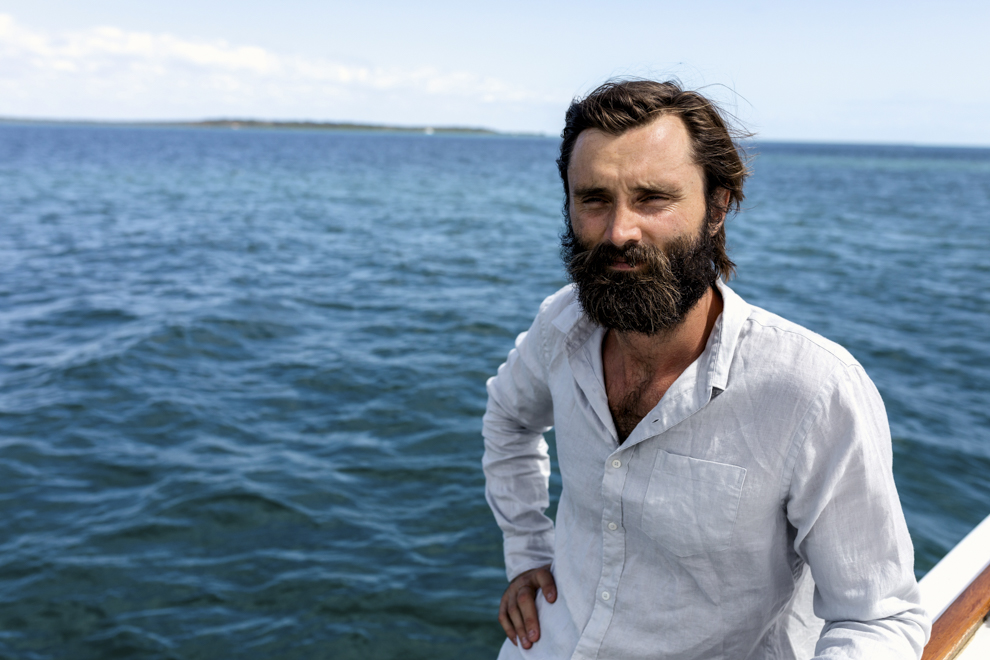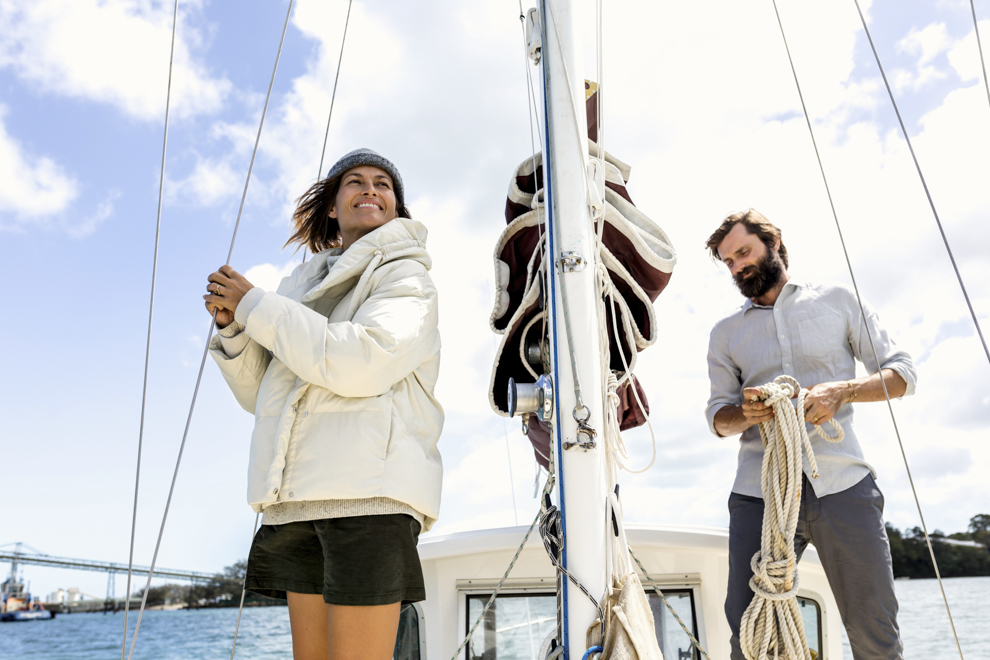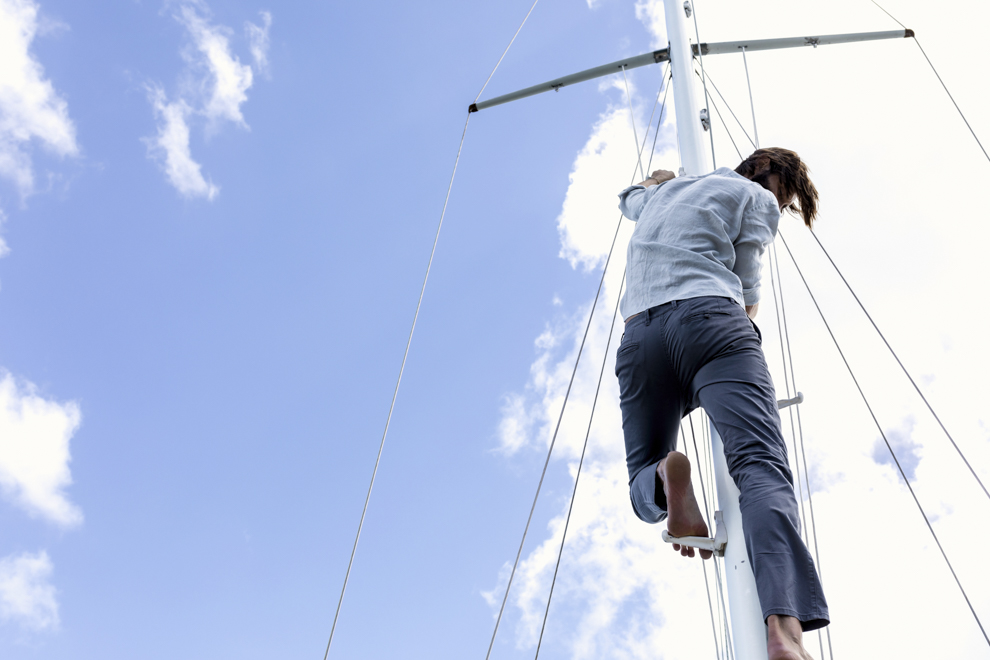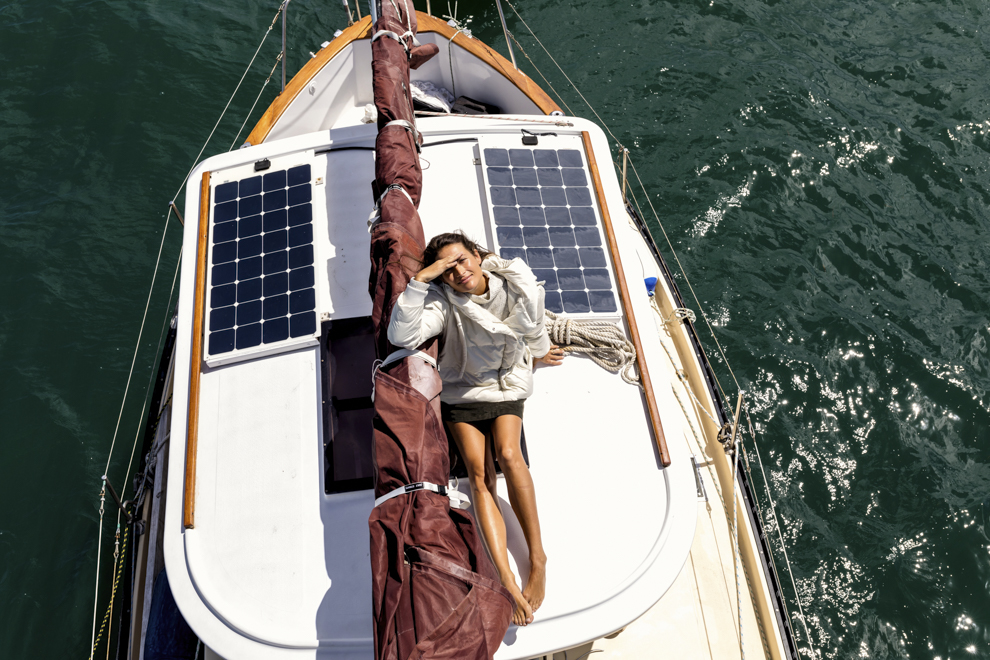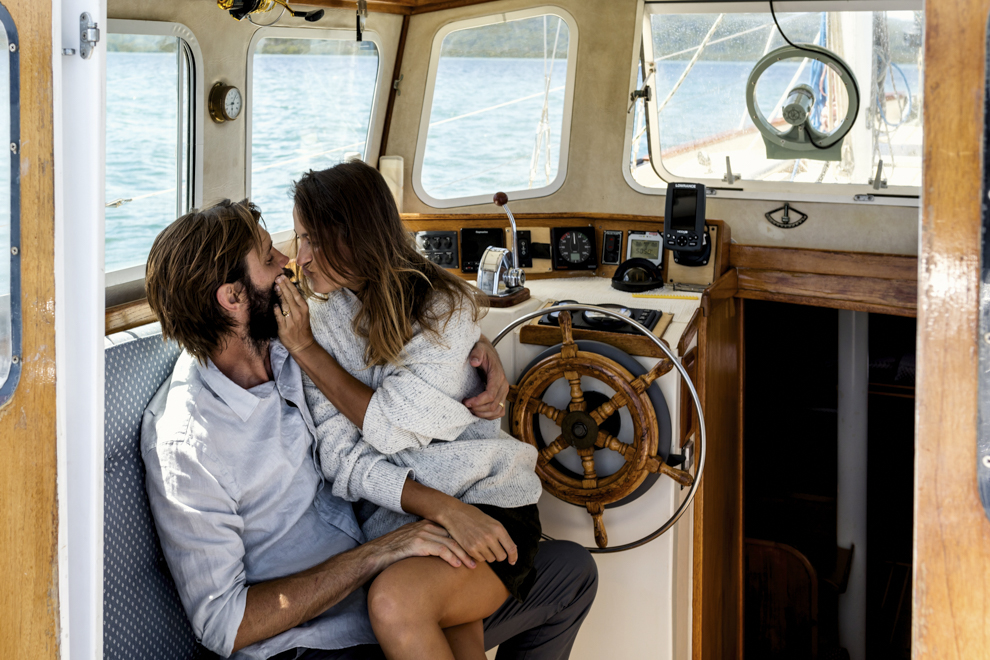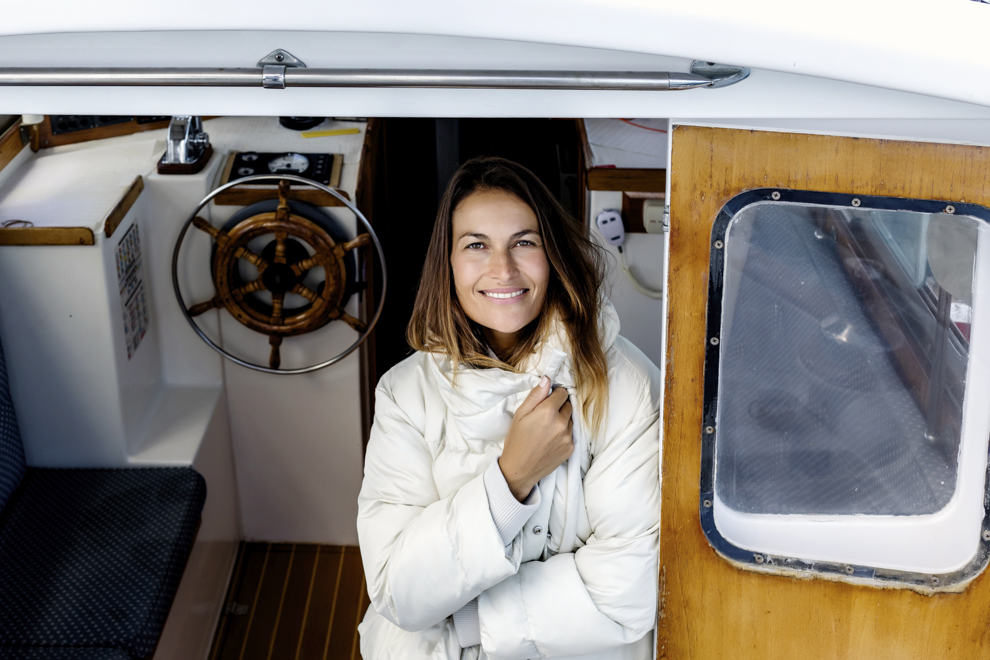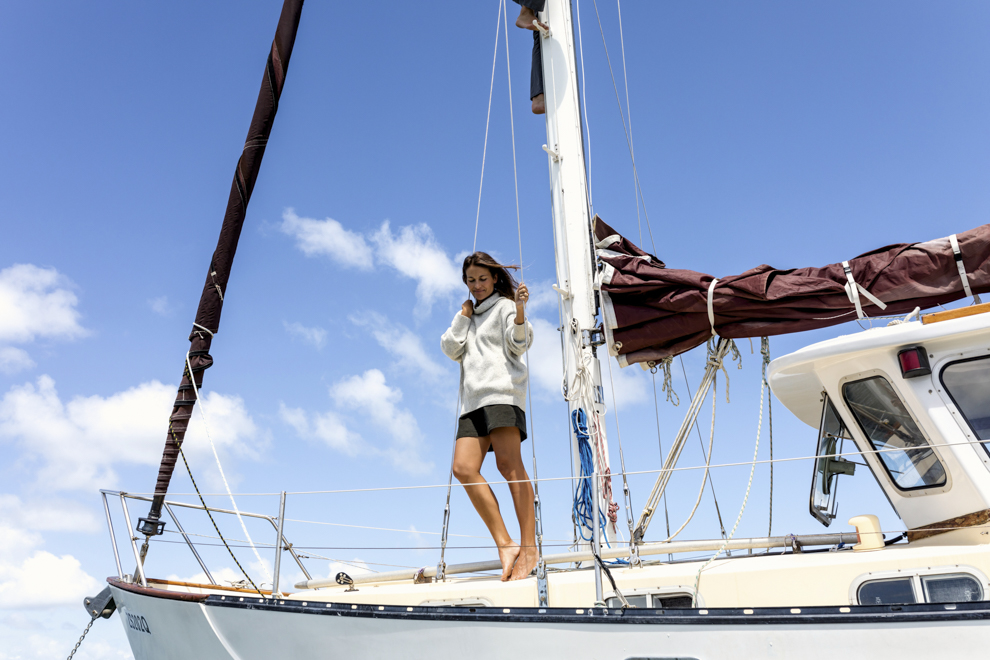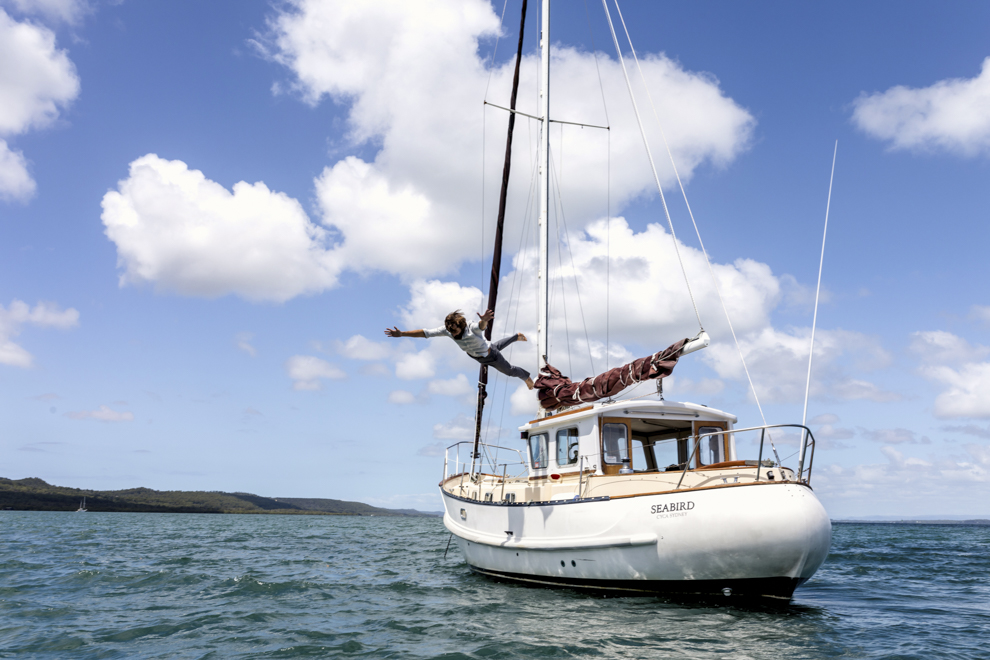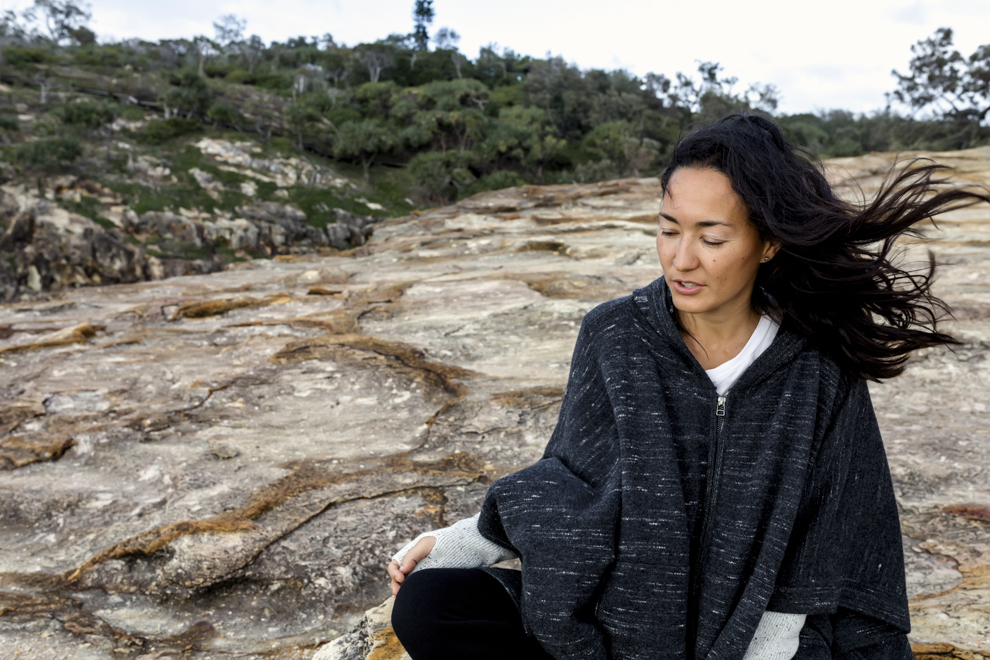 Julia Ashwood is the founder of The Vista, a unique online platform for the modern family. They believe in showcasing a careful curation of places, people, travel, style and beauty, providing an alternative to the stock standard approach to adventuring with kids.
Traveling doesn't have to stop once your family starts…
Photographs | Bridget Wood Photography
Muses | Julia Ashwood of The Vista and Mia Taninaka
Bell Tent | Breathe Bell Tents Australia
Clothing and furnishings | Country Road