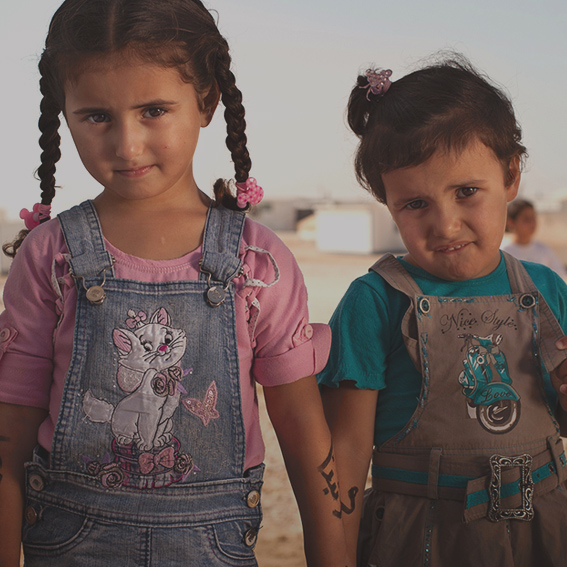 We're conscious we live in a world where there are major disparities between those who have, and those who do not. So we're doing our part to give back, and donating $1 from every purchase from Breathe Bell Tents to a deserving cause.
We've partnered with i=Change, a platform that creates impact with every purchase, to empower women and girls with 100% transparency.
We give $1 back with every sale to improve the lives of women & girls by supporting three extraordinary NGO projects.
We donate. You choose where it goes!
Together, let's be the change.
Give safe shelter to a person seeking asylum
Families who have fled violence, war and persecution are often then stripped of their basic rights in Australia, while waiting for an outcome to their legal status. People often live this – in limbo for years. During this time, more and more people, without the right to work, become destitute. Women and children are especially vulnerable during this time.
For the past 16 years, the Asylum Seeker Resource Centre (ASRC) has supported and empowered over 3,000 refugees and people seeking asylum every year, helping provide a warm bed, food, education, employment support and much more.
The ASRC gives them hope for a safer, brighter future.
Supporting Syrian refugees
More than six years of war in Syria has forced over 5 million people to flee their homes, leaving jobs, family and friends. They are desperate to escape the violence. Thousands have died at sea or on land.
Survivors are filled with uncertainty as they travel, sometimes for weeks, in search of a safe place to call home.
CARE is providing lifesaving essentials including clean water, food, medicines and shelter to families in refugee camps in Europe, the Middle East and those still trapped in Syria.
Provide a safe birth
Give the gift of a safe birth.
Papua New Guinea has one of the highest maternal death rates in the world. 98% of these deaths are easily preventable.
Send Hope Not Flowers works with Australian Dr. Barry Kirby in remote Milne Bay Province, PNG. We gift families with a Baby Bundle to incentivise mothers to come to a health clinic to give birth. The bundle is filled with basic supplies for mother and baby – and includes the $5 cost for delivery at the clinic.
The Baby Bundle project is directly responsible for a 78% decrease in the maternal death rate in the region.
Send Hope Not Flowers is dedicated to helping mothers survive childbirth across the developing world.
We donate $1 from every order online
How it works:
1
Shop as usual
Breathe Bell Tents Australia gives back $1 from every sale to the i=change charity chosen by you.
2
Send your donation
Checkout as normal. The i=Change platform appears. You choose where your donation goes.
3
Track the impact
See in real-time how much your purchase has helped raise and how it's changing lives.
A Breathe Bell Tents and i=Change Collaboration