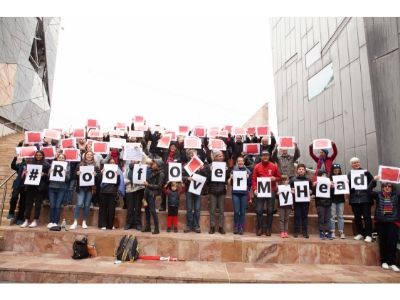 You might already know that we partner with i=Change. A platform that creates impact with every purchase to empower women and girls with 100% transparency. We donate. You choose where it goes! Check out this months i=Change story of change.
Today, we are featuring the great work of ASRC, an independent not for profit organisation who's programs support and empower people seeking asylum to maximise their own physical, mental and social well being.
Since we are in the business of selling shelter, we have to say we are suckers for the ASRC #roofovermyhead Housing Program and are proud to be a part of it.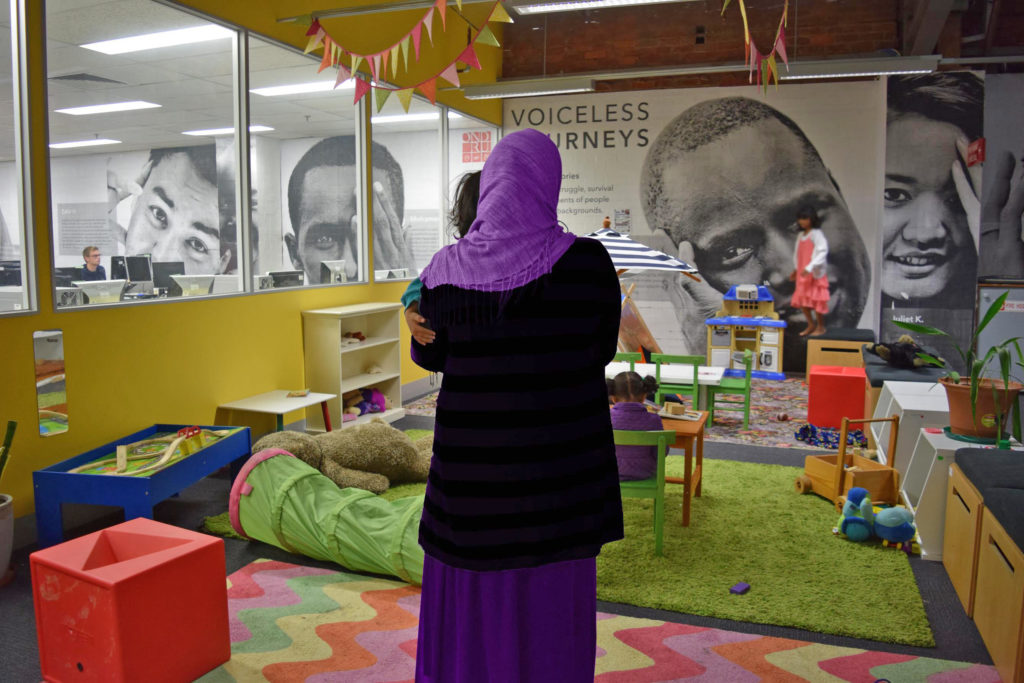 Israa* is a 41 year old Middle Eastern woman with two children (6 & 3 years). Israa came to Australia in 2018 with her husband and children.
Israa had endured a challenging history of conflict and persecution in her country of origin and had a long and difficult journey leaving and transiting to Australia. Israa is a strong and passionate woman who is interested in Middle Eastern politics, youth rights and environmental issues. She has no formal education but has always been a community leader and contributor to social issues within her community.
Soon after the family arrived in Australia, Israa's relationship with her husband started to deteriorate. Israa was frightened to leave her husband as he was the only way that she could support herself and the children in Australia as she did not have English language skills, or any employment prospects, having never worked in Australia before.
Alongside this, her husband held the lease agreement for the house they were renting and Israa had nowhere to go if she was to leave. She had seen people sleeping under the bridges near the city and was terrified of what might happen to her if she was forced to do this. She was also worried about her visa status and whether this would affect her application for protection in Australia if she separated from her husband. The stress of this situation left her in daily tears, ongoing anxiety and constant sleeplessness.
After many months, Israa realised she could not continue things as they were. The stress was making her 'crazy' and she could feel herself 'wasting away.' At this time (around Feb 2019) she sought assistance from ASRC, whom she'd learnt about from another community member, and was referred into the Client Services Program for assistance.
She was allocated a caseworker and a housing worker to support her needs. Her ASRC caseworker, with the ASRC housing worker, arranged a safe house for her and her children. As her immediate circumstances stabilised, the ASRC caseworker was able to explore further supports for Israa. She was linked with women's groups, counsellors and medical care.
After a few months in the safe house, Israa's circumstances had improved greatly. She also learnt that her husband had repatriated to his country of origin. As a result of this however she was no longer eligible for the safe house, so the ASRC housing worker was engaged again to support her to look for independent accommodation.
Given that Israa had no rental history in Australia, no income and limited English and Employment options, lots of work was required with her. Over a 5-month period the ASRC caseworker and housing worker assisted Israa to commence English lessons, and gain enough skills to begin basic work in a shop stacking shelves and working on the checkout.
The ASRC housing worker assisted her to source a private rental, and was able to provide a support letter to the real estate agent, and a short period of rent assistance (4 months) so that she could be supported whilst she worked towards financial independence.
Israa still struggles financially with her small part time salary, but has just enough to pay for her rent and maintain her rental property. She accesses ASRC once a week and from here is able to supplement her income with Foodbank, MYKI cards and Pharmacy Waivers for prescriptions that she and her children have.
Israa dreams of her children having a safe life with good education and the chance of a happy future.
*The corresponding details have been changed for privacy.
Checkout this and more over at www.iequalchange.com