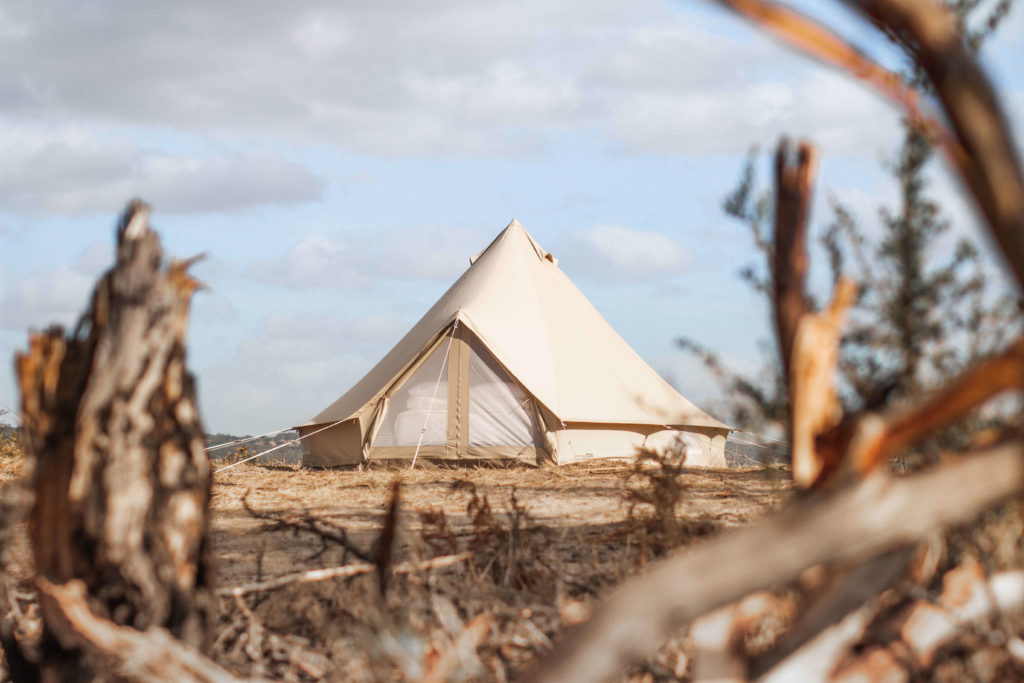 We are so proud of our clients and beautiful ways they put our bell tents to use. Welcome to the Bell Tents Diaries series – where we put a spotlight on people doing extraordinary things with bell tents.
If you would like to be featured one day, feel free to tag us in your social media using the hashtag #breathebelltents
Tent On A Hill does amazing work with our tents and provide glamping experiences to remember but don't take our word for it – meet them for yourself: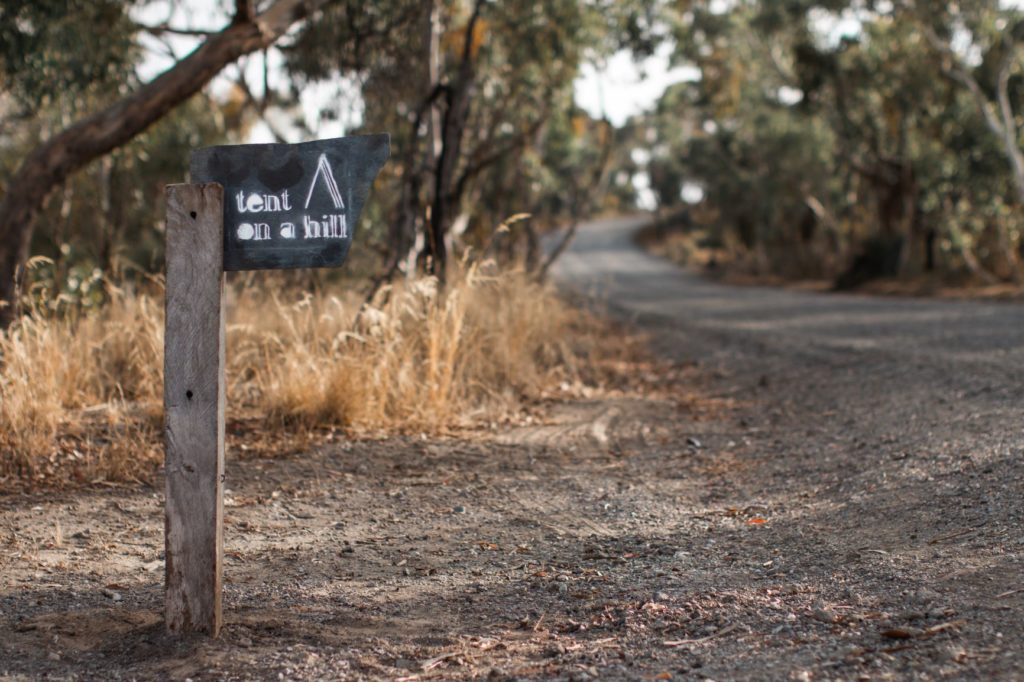 What is your name?
"Tent on a Hill"
What is Tent On A Hill all about?
"Offering guests a chance to escape the norm and connect with nature, without having to sacrifice basic comforts. Whether it be part of a celebration, or simply a well deserved get away, Tent on a Hill will certainly give you an experience that you will never forget"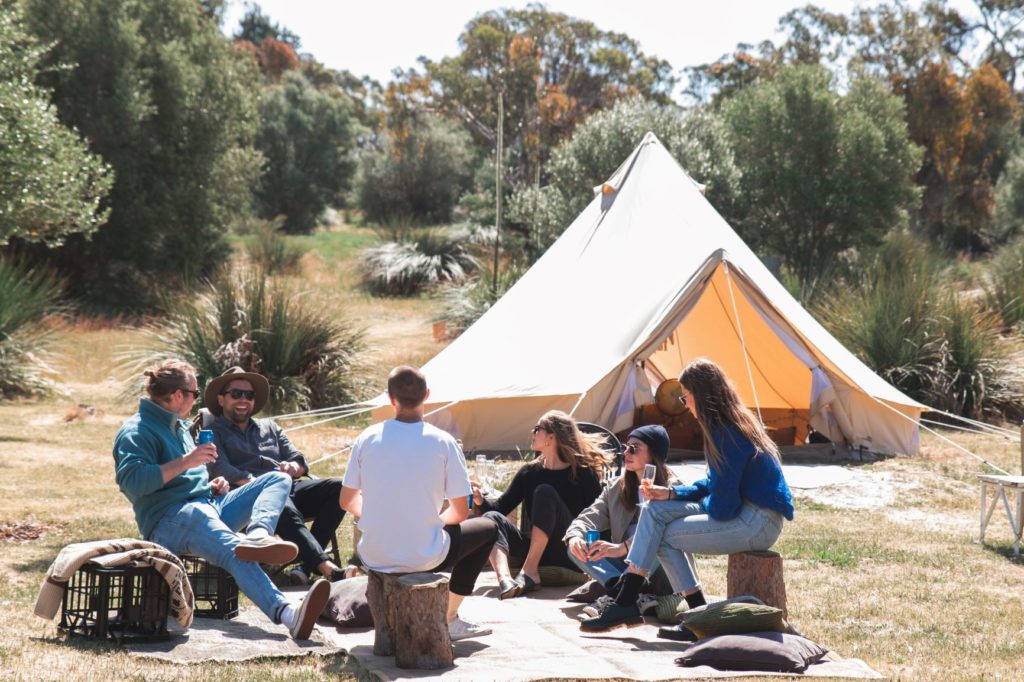 Where abouts is Tent On A Hill located?
"Tent On A Hill is a uniquely Australian experience in the McLaren Vale, South Australia. Tent on a Hill is situated deep in wine-making country allowing guests easy access to the top tourist destinations and wineries, whilst offering complete privacy and isolation on top of the hill, far removed from the hustle and bustle of daily life"
Tell us a little bit about how you use our glamping tents?
"Each tent is perfectly suited for couples who seek a quiet getaway in nature. We also welcome families and small gatherings to hire more than one tent to share in a special occasion and enjoy the many bush walks and winery visits just a stone throw away"
What can guests expect at a stay?
"When you spend the night in one of our tents, you are sure be surrounded by kangaroos and gum trees, with a view over the McLaren Vale. Each tent is fitted with the basics for the night such as a fitted queen bed, extra blankets, an old fashioned washing jug with soap, face washers and towels, pillows, drinking water and glasses, plates, games, books, lanterns, torches, cutlery and a bottle opener. Each tent also has its own fire pit with grill, flushing portable toilet, camp shower (if you are brave) and fairy lights. Please note that the tents do not have power nor running water, however, when guests arrive they often realise that these such comforts can be put aside for the night, and that, the views and the chance to sit with their loved ones, without interruption, is absolutely unforgettable"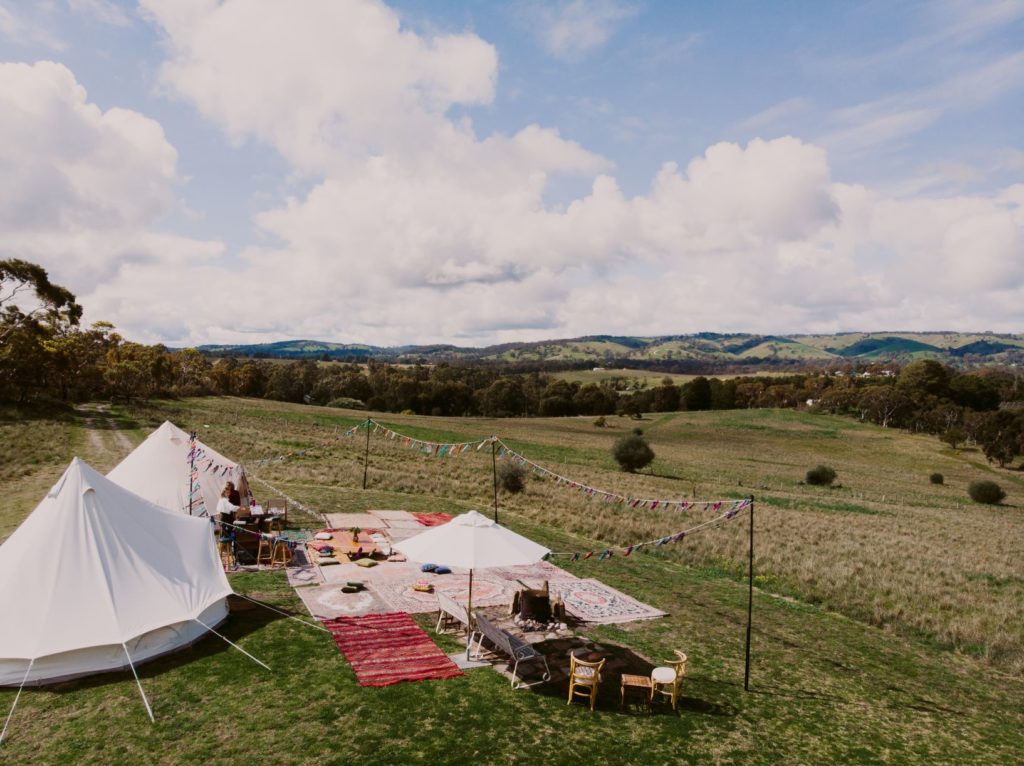 Give Tent On A Hill a follow on Instagram: https://www.instagram.com/tentonahill
-BBT