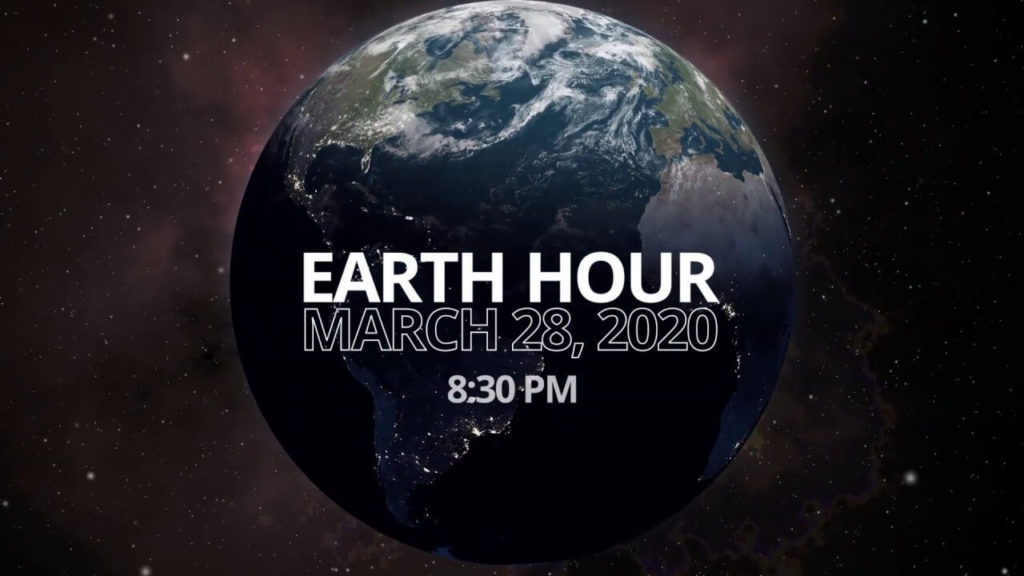 The impacts of the climate emergency are being felt across our country more than ever before. This summer alone:
Over 12 million hectares of Australian land burnt during an extended fire season.
Over 1.25 billion native animals perished in the catastrophic bushfires.
Cities shrouded in toxic smoke haze.
Farms and regional towns devastated by drought.
Now, millions of people are raising their voices for stronger and immediate climate action.
Earth Hour is a worldwide movement organized by the World Wide Fund for Nature (WWF).
The event is held annually encouraging individuals, communities, and businesses to turn off non-essential electric lights, for one hour, from 8:30 to 9:30 p.m. on a specific day towards the end of March, as a symbol of commitment to the planet. It was started as a lights-off event in Sydney, Australia, in 2007. Since then, it has grown to engage more than 7,000 cities and towns across 187 countries and territories to raise awareness for energy consumption and effects on the environment.
2020 is the year everything changes, which is why this Earth Hour is the most important one for our planet. Will you sign up to #SwitchOff and raise your voice for nature?
Every Earth Hour sign up sends a letter to 25 key politicians, urging them to make change for the planet today. You'll also get access to exclusive images to share on social media.
Earth Hour is our opportunity to protect the future of the one home we all share by ensuring the environment is at the top of the global agenda.
Sign up to #SwitchOff and raise your voice for nature this Earth Hour and join millions around the world.
We, at Breathe Bell Tents, believe in disconnecting whenever we can, getting off grid and into nature not only helps us reset as human beings, but also helps reduce our footprint on the planet.
Join us in getting away whenever you can, switch off the power and light some candles instead. Our amazing chandeliers turn our bell tents into the most stunning lanterns and create the most beautiful atmosphere, purchase yours here:
https://www.belltent.com.au/product/chandelier-single-tier/